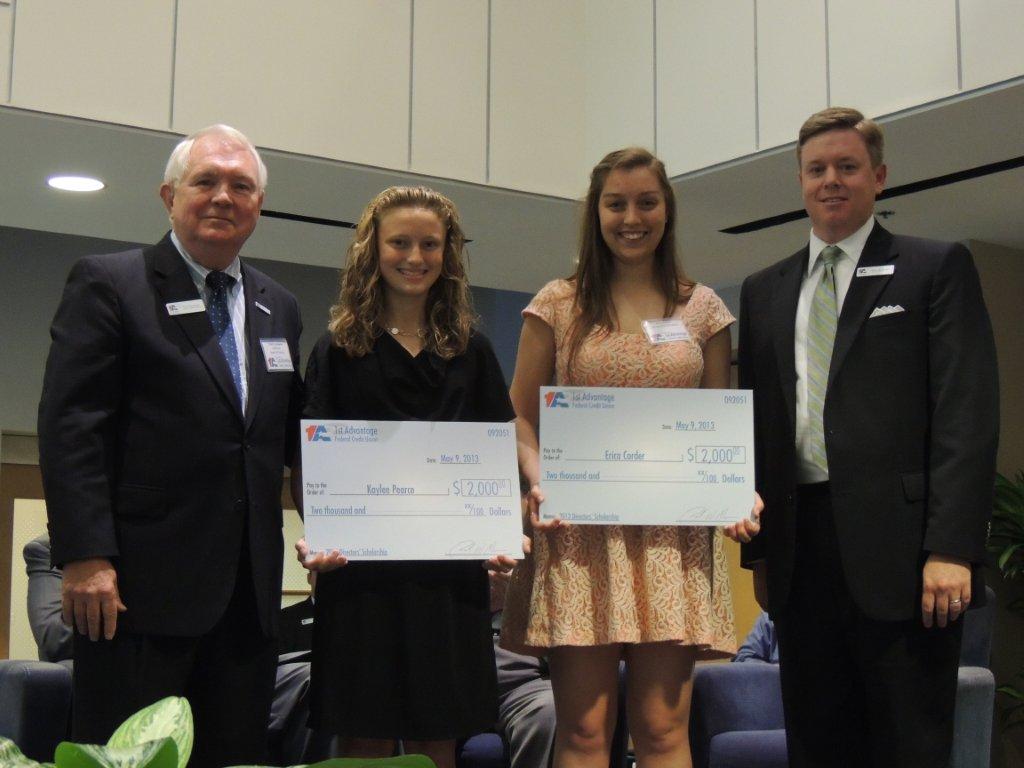 1st Advantage FCU Holds 61st Annual Business Meeting
YORKTOWN, VA (May 14, 2013) 1st Advantage FCU held its 61st Annual Business Meeting on May 9th, 2013.  The meeting was led by President and CEO, Paul W. Muse and Chairman of the Board of Directors, Tom Cameron. This year's meeting focused on 1st Advantage and its dedication and support to the local community. In 2012 alone, 1st Advantage donated over $90,000 to local community organizations.
The meeting opened with the election of the 2013 1st Advantage Board of Directors.
1st Advantage is pleased to announce its 2013-2014 Board of Directors:
Tom Cameron – Chairman
Sylvester McClellan – Vice Chairman
Fred Blough – Treasurer
Brenda Dawson – Secretary
Paul Adamo – Director
Melissa Gutridge – Director
Larry Smail – Director
Blair Smith – Director
Andrae Via – Director
Michael Flanary – Director Emeritus
Betty Wiggins – Director Emeritus
1st Advantage also awarded the 2013 Directors' Scholarships to four well deserving Greater Peninsula high school students.  In honor of their academic achievements, each student was presented with a check for $2,000.
About 1st Advantage Federal Credit Union
1st Advantage Federal Credit Union is a locally owned and operated credit union chartered in September, 1951 as Fort Eustis Federal Credit Union. The financial institution's assets have grown from $500 to over $580 million as of March 31, 2013. 1A has approximately 57,000 members and operates 11 branches in Southeastern Virginia, with offices in Yorktown, Williamsburg, Newport News, Gloucester, Hampton and Richmond.  For more information about 1st Advantage and its products and services, please visit www.1stAdvantage.org.
---