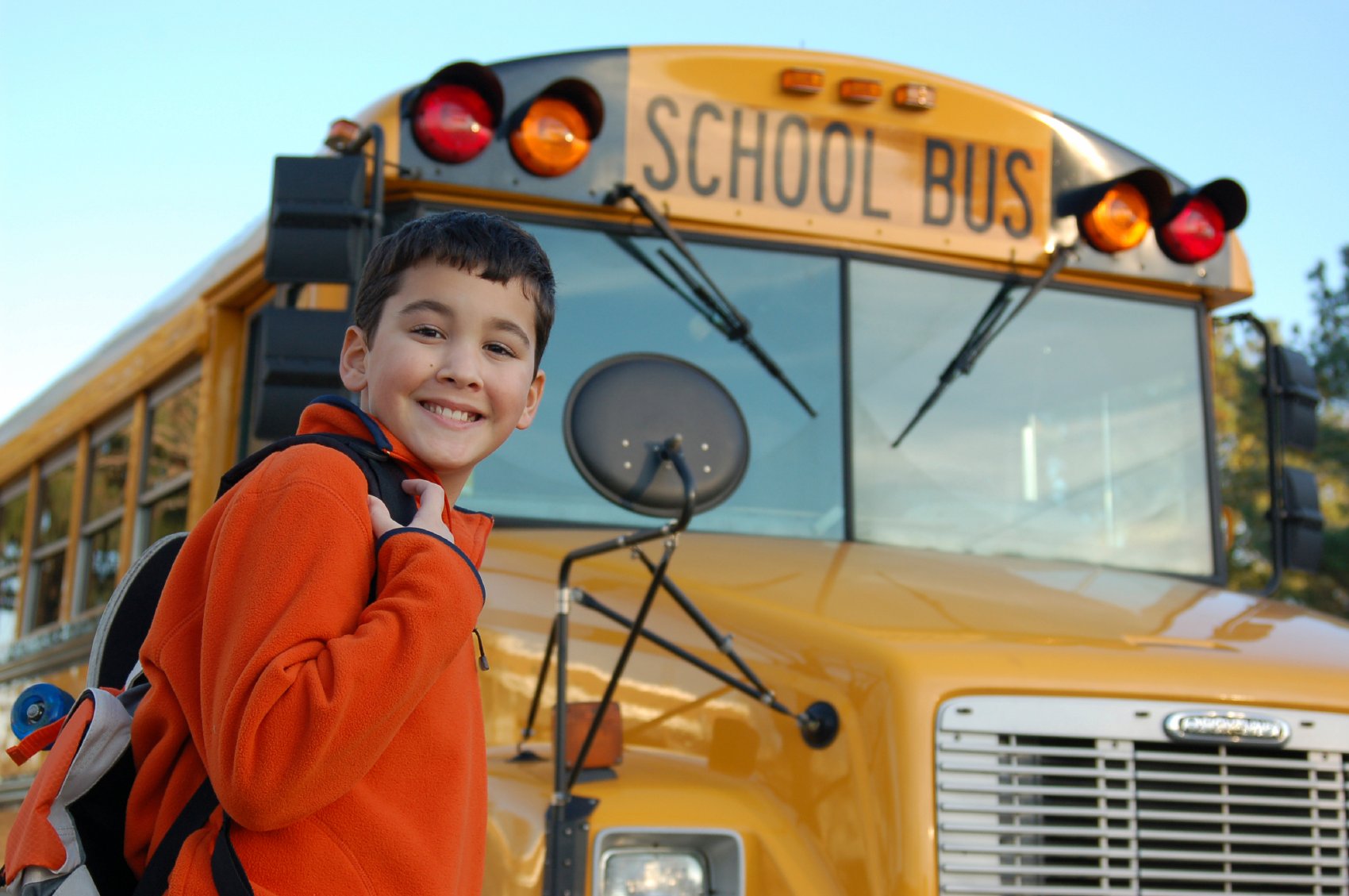 2013 Back-to-School Deals Guide helps parents keep shopping costs under $100
GoBankingRates.com partners with coupon sites RetailMeNot.com and BeFrugal.com to share a list of the best money-saving back-to-school discounts and deals available now.
LOS ANGELES, CA (August. 7, 2013) — Unfortunately, going back to school can come at a huge cost, with families to spend an average of $634.78 on children's apparel, shoes, supplies and electronics, according to the NRF 2013 Back-to-School Survey. Unsurprisingly, financial concerns impact the back-to-school shopping experience, with one in three parents planning to keep their costs below $100 per child this year, according to a separate survey by Capital One. In response to these findings of high cost and budget concerns, personal finance site GoBankingRates.com teams up with BeFrugal.com and RetailMeNot.com to highlight the top back-to-school promotional offers that help families save.
"Getting carried away with back-to-school spending is really easy to do, especially when your children want to keep up with the Joneses' kids," said Jennifer Calonia, editor for GoBankingRates. "It's important for parents to avoid going over budget by shelling out retail price for every notebook, designer top and new pair of shoes. By taking advantage of these seasonal deals, parents and teachers can save hard-earned money without cheating kids on the necessities."
Below is a preview of some of GoBankingRates' favorite back-to-school discounts from BeFrugal.com and RetailMeNot.com:
Clothing
Old Navy: Shop the school uniform sale at Old Navy and get Polos starting at $5, shorts from $8 and pants starting at $10, plus free shipping on orders of $50 or more.
Sears: Sears is offering 10 percent savings on purchases of $50 or more and 20 percent on transactions $100 or more on clothing and accessories for the family. Free shipping is available on purchases of $59 or greater (RetailMeNot exclusive).
The Children's Place: Save during The Children's Place sale with up to 30 percent off uniforms and backpacks.
Technology
Apple: Get a free $100 gift card on qualifying Mac purchases or a $50 gift card on any iPad or iPhone purchase.
Microsoft Store: Buy select Windows 8 Touch PCs from the Microsoft Store and get Microsoft Office University 365 for free, along with free shipping.
Verizon Wireless: Take 30 percent off select phones, plus get free two-day shipping on all online orders. New two-year agreement is required (RetailMeNot exclusive).
Textbooks and School Supplies
Office Depot: Office Depot has more than a dozen classroom items ranging from $0.01 – $1, including Scholastic Crayon packs for $0.25, Oxford 3×5'' SchoolWorks Scissor two-packs for $1 and vinyl storage pouches for $0.01 each.
Bookrenter: Bookrenter is currently offering a deal of $10 off $100 or more, plus free shipping.
Campus Book Rentals: Campus Book Rentals will take 8 percent off site-wide purchases, plus free shipping.
Other retailers offering great back-to-school promotions include Alibris, Champion, eBags, OshKosh B'gosh, Spencer's, TechForLess, Aeropostale, Amazon, Delia's and Alloy, JC Penney, Target and TOMS.
For complete offer details, visit GoBankingRates at http://bit.ly/16sYKHs.
GoBankingRates.com also urges shoppers to take advantage of tax-free shopping days. Currently, 17 states allow residents to purchase back-to-school items, such as clothing, footwear, computers, school supplies and books, state-sales tax free for up to one full week, saving shoppers up to an additional 7 percent.
About GoBankingRates.com
GoBankingRates.com is a personal finance website that connects consumers with the best interest rates nationwide. It collects rates on savings, CDs and checking accounts, as well as auto and mortgage loans, from more than 5,000 financial institutions. GoBankingRates.com's editors have been featured in several top media outlets, including US News, Yahoo! Finance, Forbes, The Street, LA Times, Huffington Post and more.
---