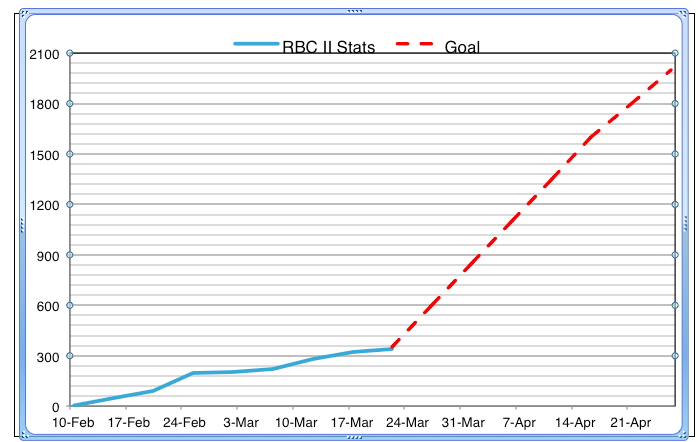 30 days and counting: credit union community needs to act now on RBC II
Credit Union Voices stresses importance of sending comment letters before April 27 deadline.
WASHINGTON, D.C. (March 25, 2015) — Post-event analysis shows that the CU Voice exhibit hall booth during CUNA's Governmental Affairs Conference has helped galvanize credit union members, officials and staff to submit comment letters on the second proposed risk-based capital rule.
Before the conference, NCUA had received 262 letters from 30 organizations; post-event, the number of letters climbed 29 percent to 338 letters from more than 97 organizations.
"We had a great deal of traffic at our booth – something like 25 people an hour – even though its location was off the main track and behind a curtain wall. More than 50 people submitted comment letters from our terminal," said Jim Vilker, Vice President of Professional Services at CU*Answers and a leader in the CU Voices coalition. "Credit union CEOs and staff from all sizes of credit unions, trade association executives, member-owners, state regulators … so RBC II is an issue that attendees were concerned about. But while everyone knew about it, most of those we talked with had not filed a comment for the second rule. That needs to change, and quickly!"
Vilker stressed that there are fewer than 30 days to send in comments.
"The deadline for filing comments is April 27, Vilker said. "Credit unions and their supporters need to pick up the pace, he said" To meet the number of comments sent for the first round of RBC proposed regulation, about 75 letters a day need to be submitted."
Chip Filson, Chairman of Callahan & Associates, agrees. "It doesn't need to be technical or expansive; rather, a short letter on whether RBC is good or bad policy for our cooperative industry. Our analysis of the data and the comment letters suggests credit unions believe instituting an RBC rule is still not the right direction."
Many industry leaders say they believe responding to this rare, second comment period is critical because the rule sets a dangerous precedent for the credit union industry and would change the future of credit unions, as summarized by Doug Fecher, President/Chief Executive Officer of Wright-Patt Credit Union in Beavercreek, Ohio.
"To say that NCUA's revised RBC rule is a "Problem looking for a solution" is a too kind, since it presumes that if there were an actual problem, RBC II would be a reasonable solution," he said. "I prefer to say it this way … 'NCUA's revised RBC rule is a solution that won't work for a problem that doesn't exist.' "
The graph displays when comments have been submitted to NCUA and the sharp jump needed to reach the 2,000-plus goal to match those received on the initial proposed regulation.
For help encouraging comment letters from members and other supporters, or for assistance with facilitating the submission of comment letters to the NCUA, visit www.creditunionvoices.com. The deadline for submitting letters is Monday, April 27, 2015.
About Credit Union Voices
Credit Union Voices is an alliance comprised of credit union organizations that are bringing attention to critical issues affecting the industry. Their mission is to provide information and education that encourage the credit union community to speak up on behalf of the 100 million-plus people who rely on their credit unions for financial services and support.
---