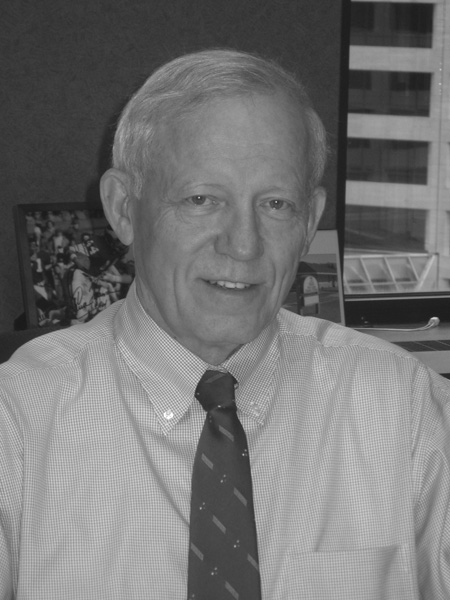 45 Year Minnesota Credit Union Veteran Designated as Credit Union Builder
Lee Benedict of Soo Line Credit Union recognized for longtime leadership, service
ST. PAUL, MN (June 10, 2013) Lee Benedict, President & CEO of Soo Line Credit Union, has been designated a Credit Union Builder by the Minnesota Credit Union Foundation. The credit union board of directors, who nominated him for this honor, formally presented him with this designation at its May board meeting.
Benedict has had a long career in the credit union movement, retiring this month after 45 years of service – 33 of those years as President & CEO. During his tenure, Benedict navigated three credit union mergers, obtained two community charters, and maintained a dual presence in the Twin Cities metro area and in greater Minnesota. In addition to his leadership at SLCU, Lee also spent 13 years of service on the Board of Directors at CU Companies, including a term as Board Chair.
"Lee is a fixture at Soo Line and has directed his credit union through many changes in his career," said Minnesota Credit Union Foundation Board Chairman Pat Brekken. "His dedication, commitment and contributions are noteworthy, and I am privileged to bestow this honor upon him."
Benedict joins 19 other individuals who have been honored over the past six years with the MnCUF's Credit Union Builder Award. The names of the recipients and the contributing credit unions are permanently displayed in the Minnesota Credit Union Network's lobby as a tribute to their accomplishments. The honorees receive acknowledgment from the Minnesota Credit Union Foundation, and donors are also listed online and in the Foundation's annual report.
To learn more about MnCUF's Credit Union Builder Award and to view a list of those who have been honored with this recognition, visit the Foundation website (www.mncufoundation.org/cubuilder).

Dedicated to providing the resources for credit unions and communities to prosper and thrive, the Minnesota Credit Union Foundation is a nonprofit organization founded in 1969 to serve as a charitable arm of the Minnesota credit union movement. For more information, visit www.mncufoundation.org.
---