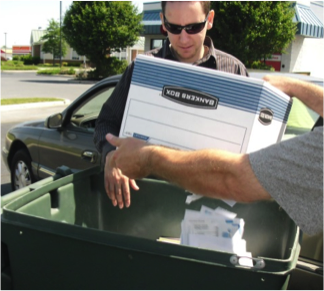 Free community shred event
MILFORD, DE (July 8, 2014) — A stolen identity allows criminals to anonymously abuse your personal information, leaving your finances and credit rating destroyed. To reduce the threat of becoming a victim, SCFCU will be holding shred events at each of their 4 branch locations throughout the summer.  Last year, Sussex County FCU community Shred events collected more than 14,200 pounds of confidential and proprietary documents for shredding, therefore creating a secure peace of mind while also supporting recycling efforts to assist in preserving our future.
Although we can't protect ourselves in all situations, we can minimize our risk.  Gather documents with personal information such as tax returns, bank statements, pay stubs,
cancelled checks and come to a FREE SHRED EVENT, Friday, JULY 11 from 11a.m.-2p.m. at the MILLSBORO Branch of Sussex County FCU, located at 216 Washington Street Millsboro, DE (next to Post Office).  Bring up to 10 file boxes to secure for shredding, compliments of Lifestyle Document Management, Inc.  Enjoy a live radio remote with Cool 101.3FM starting at 12pm and enjoy refreshments and giveaways while supplies last.
For more than 55 years, Sussex County Federal Credit Union has existed as a member-owned and operated financial institution; serving those who live, work, worship, attend school and/or volunteer in Sussex County or the City of Milford.  Visit www.sussexcfcu.com to begin experiencing the credit union difference.  
---