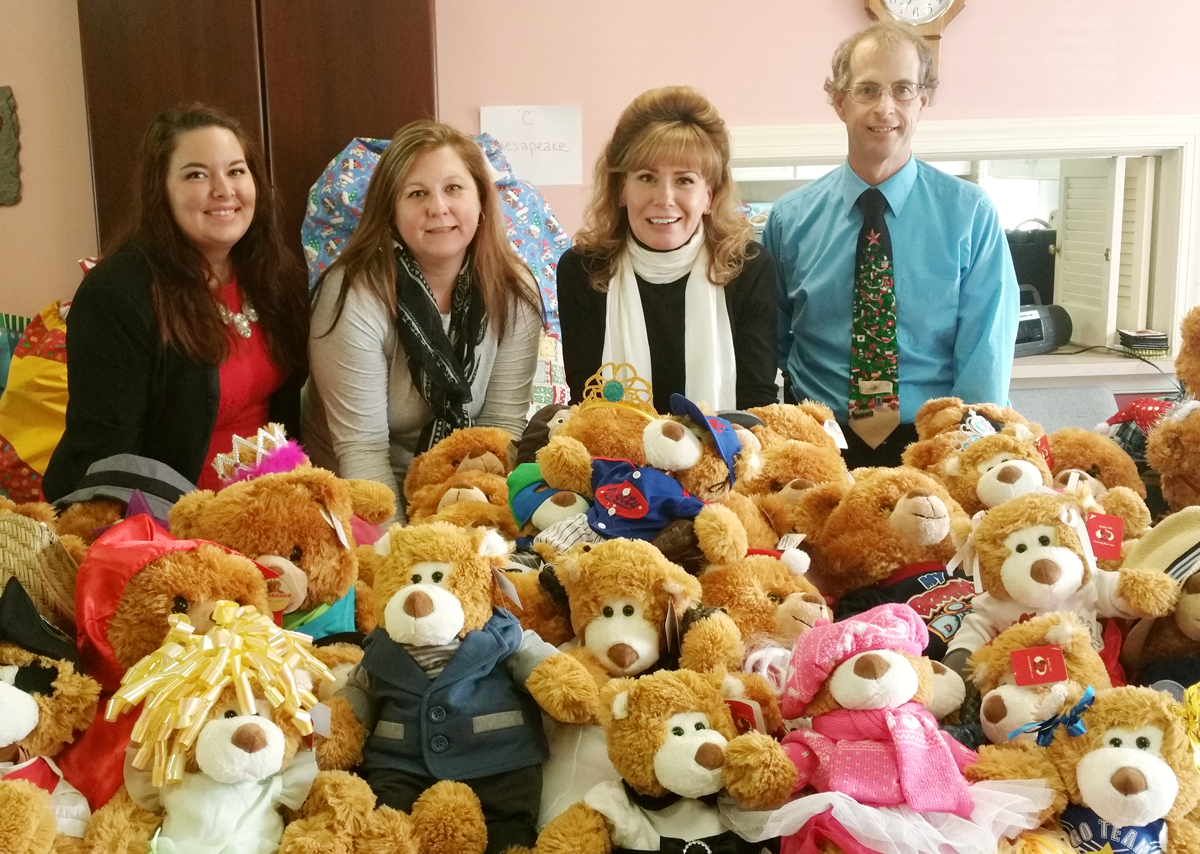 ABNB donates to two local non-profits for the Holidays
CHESAPEAKE, VA (January 9, 2015) — Throughout the holiday season, ABNB supported fundraising efforts to benefit two local non-profit organizations. A coat drive was held to support The Salvation Army's Hampton Roads chapter and monetary donations were collected to support The Edmarc Hospice for Children. In addition, ABNB employees adopted stuffed teddy bears, dressed them, and donated them to the Edmarc families.
During the months of October through December, ABNB employees and members donated over 250 coats for The Salvation Army, to be distributed to those in need throughout Hampton Roads. Plus, $1,000 and over 50 teddy bears were collected for Edmarc. While this was the first year ABNB collected donations for Edmarc, it is the tenth consecutive year that they have collected coats for the Salvation Army.
"Every year we're blown away by the increasing generosity of our members and staff. We have members that come in year after year to donate coats to the annual coat drive for The Salvation Army. And now, we've seen the same excitement for supporting The Edmarc Hospice for Children." said Carl Ratcliff, ABNB CEO/President. "We're proud to be able to support these two organizations that do so much for our community in Hampton Roads."
For more than 50 years ABNB has maintained a commitment to providing quality products and services along with professional and personal service to its members. With seventeen branches and numerous service centers, ABNB currently serves more than 55,000 members and is one of the largest home-based financial institutions in the Hampton Roads area. For more information on ABNB Federal Credit Union and its services, visit www.abnbfcu.org or call 757.523.5300
---