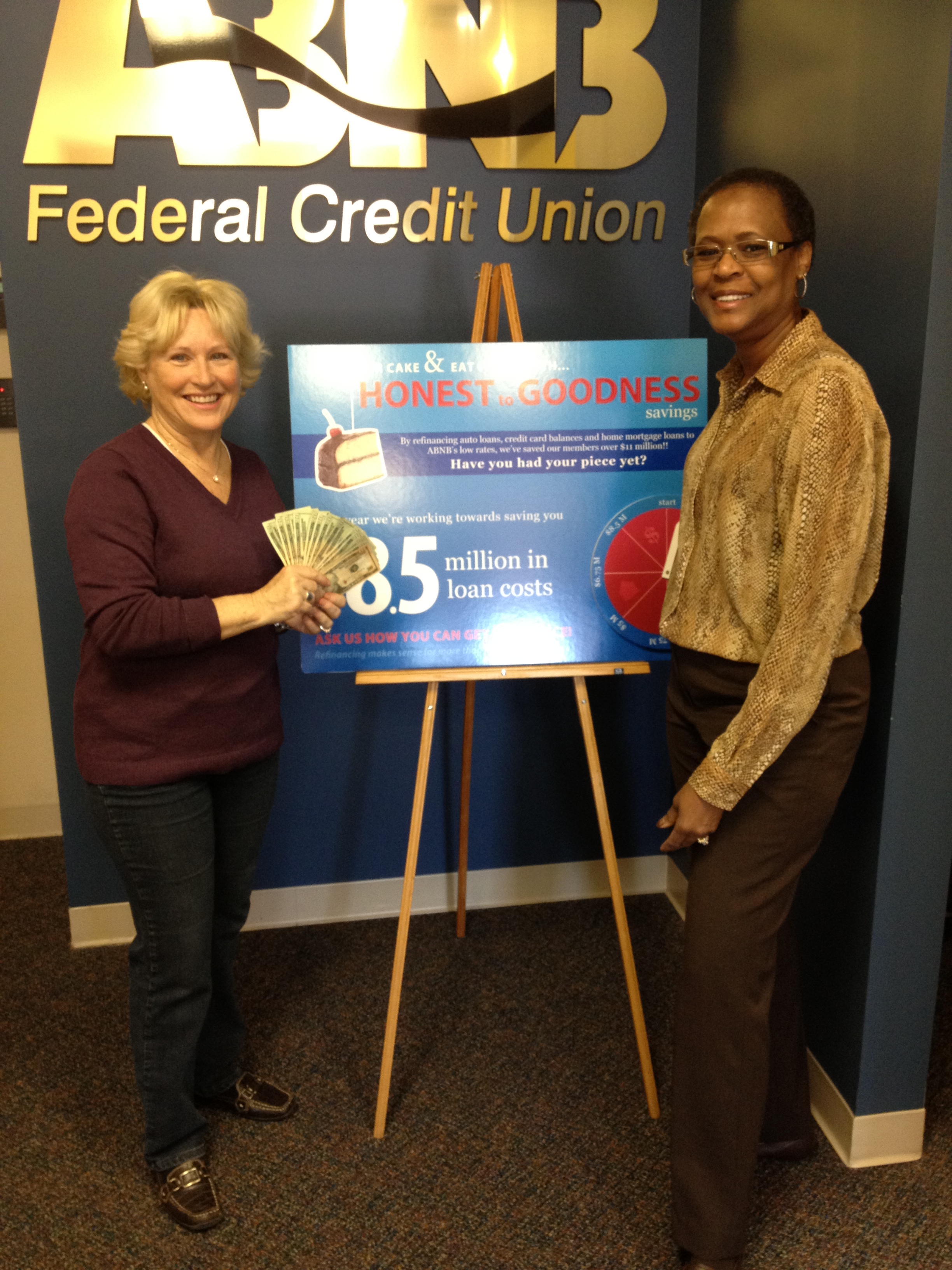 ABNB Federal Credit Union saves its members over $23 million since 2011
CHESAPEAKE, VA (February 21, 2014) — In 2011, ABNB had an idea.  How can we help our members save their hard earned money?  The answer – refinance member's crazy-high interest rate loans with a fair and honest rate members deser ve.  Three years later ABNB has helped save members over $23 MILLION dollars!
"The amount of savings we have been able to help our members receive has been tremendous.  We appreciate the opportunity to establish valuable financial relationships with our members, that not only better their lives, but the lives of their families as well," stated Kelli Ragland, Vice President of Marketing at ABNB.
In 2013, members showed their appreciation with 'Honest to Goodness Savings.'  Patricia Whitley, ABNB member stated, "My sister and her husband have been members at ABNB for a long time, so when I started looking to refinance my car, they recommended ABNB. I came to my local branch and within a short time I had my car refinanced and saved over $1,000!! Thank you ABNB!"
ABNB continues this Honest to Goodness campaign in 2014 with a savings goal of $10 million.  For more information, or to schedule an appointment to discuss how you can start saving, visit www.abnbfcu.org
For more than 50 years ABNB has maintained a commitment to providing quality products and services along with professional and personal service to its members. With thirteen branches and numerous service centers, ABNB currently serves more than 46,000 members and is one of the largest home-based financial institutions in the Hampton Roads area. For more information on ABNB Federal Credit Union and its services, visit www.abnbfcu.org or call 757.523.5300.       
---