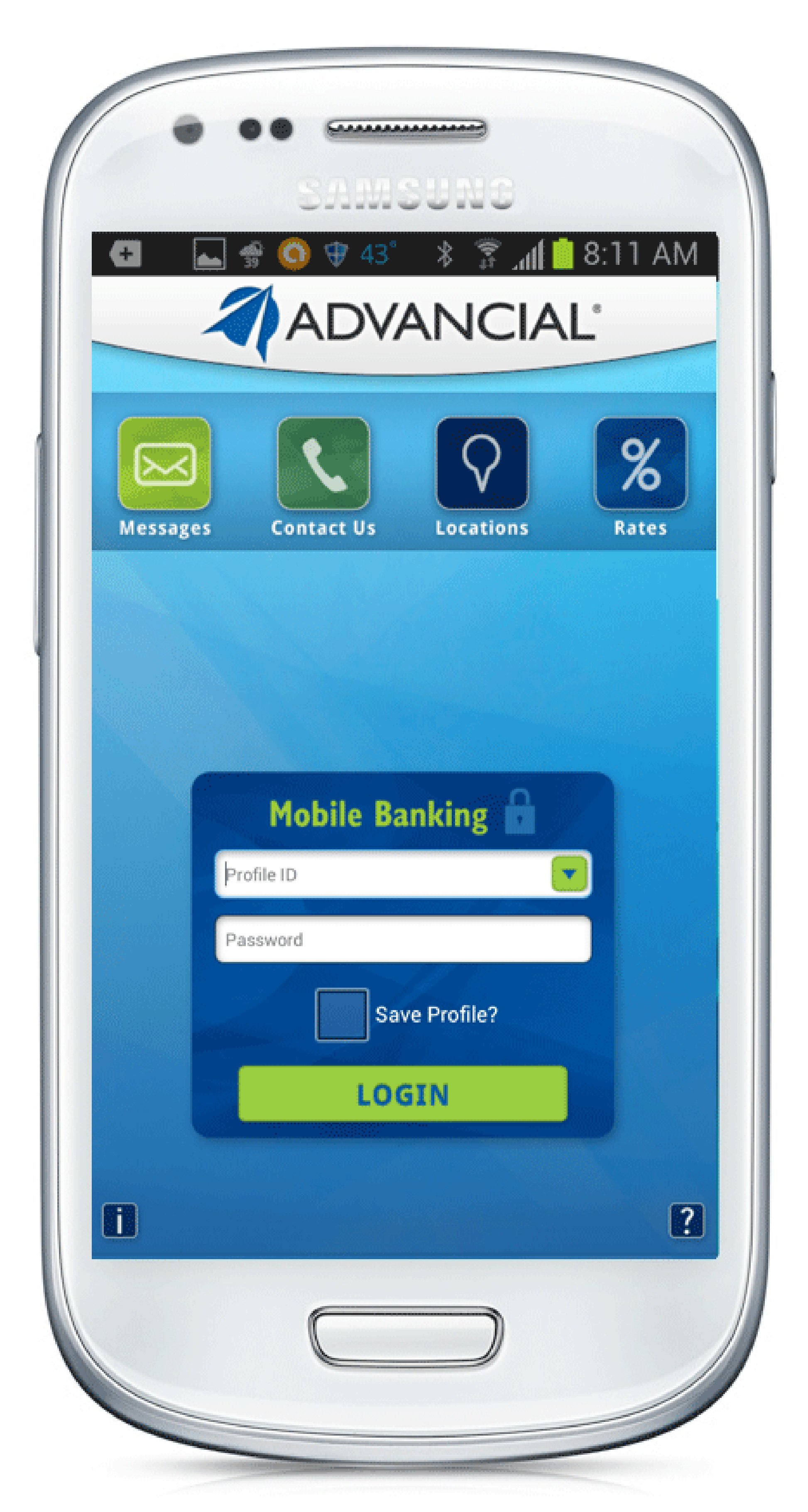 Advancial Federal Credit Union Releases Android App
DALLAS, TX (March 26, 2013) – Advancial Federal Credit Union has released a new version of the Advancial App for Android on February 18, 2013. With the new Android App, users have the capability to make a remote deposit by uploading an imagine of the check, transferring funds, viewing up-to-date account balances and other convenient features while on the go. There have been 897 active downloads in the Google Play store since the release of the app.
"Our Android users have been patiently awaiting the release of the new app," said Paul Graff, AVP of Development with Advancial. "The feedback we've received from our members was worth the wait. The app has been well received by all users, and we are very pleased with the level of service delivery it provides to them."
In addition to the Advancial App for Android, Advancial offers apps for the iPhone and iPad devices. Advancial Mobile Banking is even possible on all other mobile devices with Advancial.mobi. By entering Advancial.mobi into a web browser, the user has access to all the same great services, such as money transfers and Bill Payer. After successfully releasing the Advancial App for three different platforms, iPhone, iPad and Android, Advancial will continue to make enhancements based on feedback from members and employees.
The Advancial App is the next step in Advancial's focus on virtual services. Advancial is committed to providing all members with an easy way to access financial transactions anywhere, anytime by offering online banking services, such as online banking, mobile banking, remote deposit, ACH transfer and more.
With a history dating back to 1937, Advancial provides a diversified line of advanced financial solutions to its members.  Today, Advancial is a full-service financial institution that serves more than 77,000 members worldwide and has assets over $1 billion.  For more information on this organization, please visit the Advancial website at www.advancial.org.
---