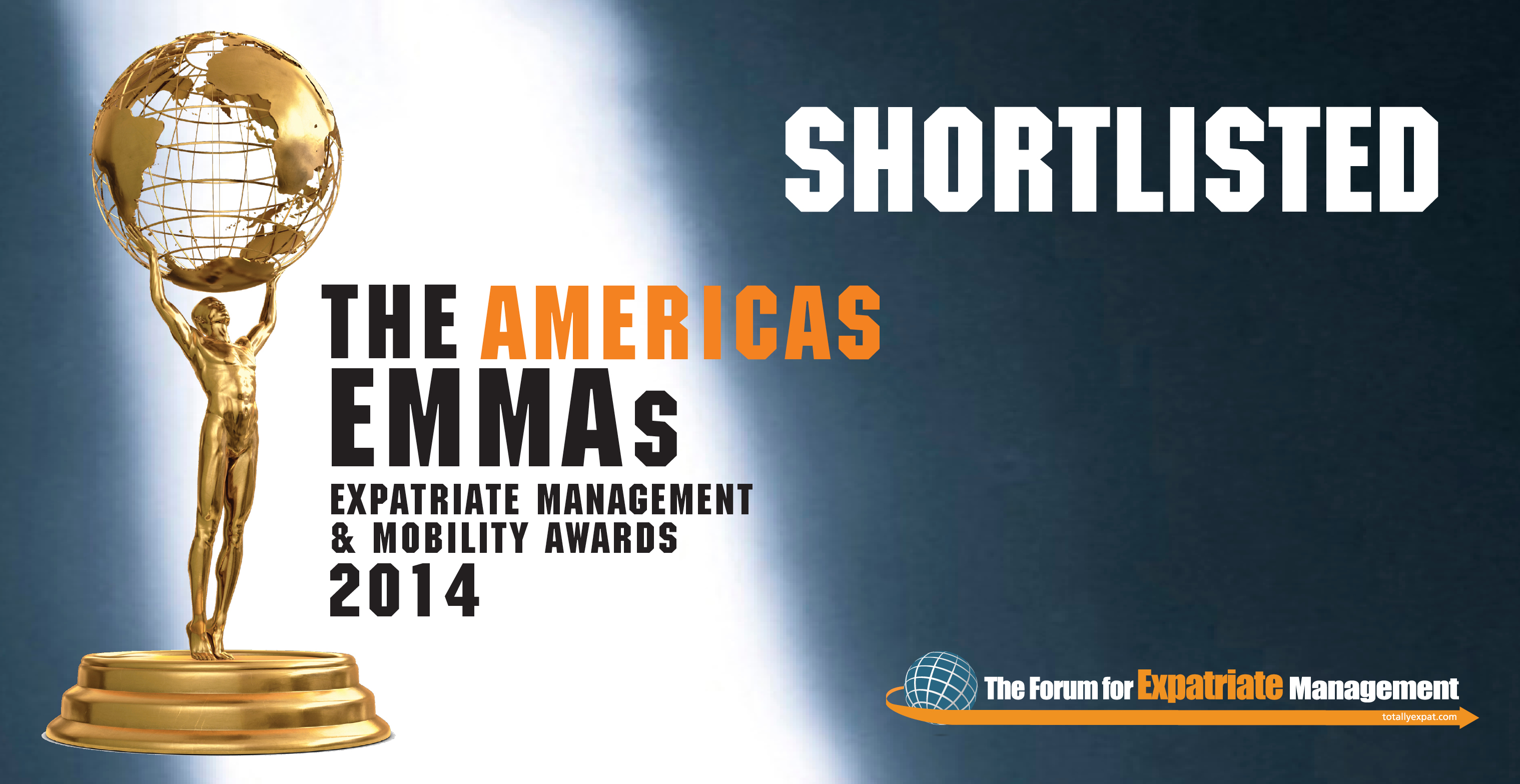 Advancial is EMMAs Shortlisted Nominee for 2014
Dallas, TX (July 22, 2014) — Advancial Federal Credit Union has been recognized as a shortlisted nominee for The Forum for Expatriate Management's EMMA (Expatriate Management and Mobility Awards). Advancial's categories in the Americas division are the "Employee Benefits Services of the Year" and "Expatriate Banking Service of the Year." Among the competitors in each group are companies such as ITG Worldwide, Travel Guard, Citibank and HSBC Corporate Expatriate Banking.
"We're so pleased to be shortlisted for two very prestigious categories this year," says Deborah Griesbach, VP of Marketing & Business Relations at Advancial. "We've developed a program that makes setting up banking accounts easy for those new to the U.S. on a work-related basis. It's a great honor to be recognized for the effort."
The Forum for Expatriate Management received over 200 entries for the 5th Annual 2014 Americas EMMAs. Requirements to enter into the EMMAs included a 1500 word entry statement detailing why the company deserves the award and up to three supporting documents, including testimonials from clients. With over 24 categories of awards ranging from "Best Family Support Program" to "Most Effective Relocation Management Strategy" the exclusive group of shortlisted companies is a collection of those striving to offer the best products and services to a unique group of employees. Finalists will be announced on September 18, 2014 at the Americas Global Mobility Summit in Orlando, Florida.
"My employer recommended Advancial as one of the employee benefits when I was mobilizing from the UK," said James Sharp, an employee of AirEnergi.  "Advancial has made the transition for an expat to establish credit within the U.S., easy and without any red tape."
One of the largest obstacles for expatriates is getting financially settled in the United States. Advancial understands this difficulty and attempts to make the financial transition easy for expatriates moving into the U.S. Over the past four years, Advancial has marketed an expatriate program that consists of many unique product offerings for this audience. While other institutions will help with bank accounts, they are not able to offer financial education or high unsecured limits on loans. Advancial is able to offer expatriates credit card limits up to $10,000, auto loans up to $50,000 and multi-million dollar mortgages, upon arrival to the U.S. A few simple documents are all that is needed from the expatriate in order to get started and a credit score is not included in the required documentation. By developing a program specifically for expatriates, Advancial is able to extend credit without a credit score, thus providing lending to an audience that needs it most.
With a history dating back to 1937, Advancial provides a diversified line of advanced financial solutions to its members.  Today, Advancial is a full-service financial institution that serves over 85,000 members worldwide and has assets over $1.1 billion.  For more information on this organization, please visit the Advancial website at www.advancial.org.
---