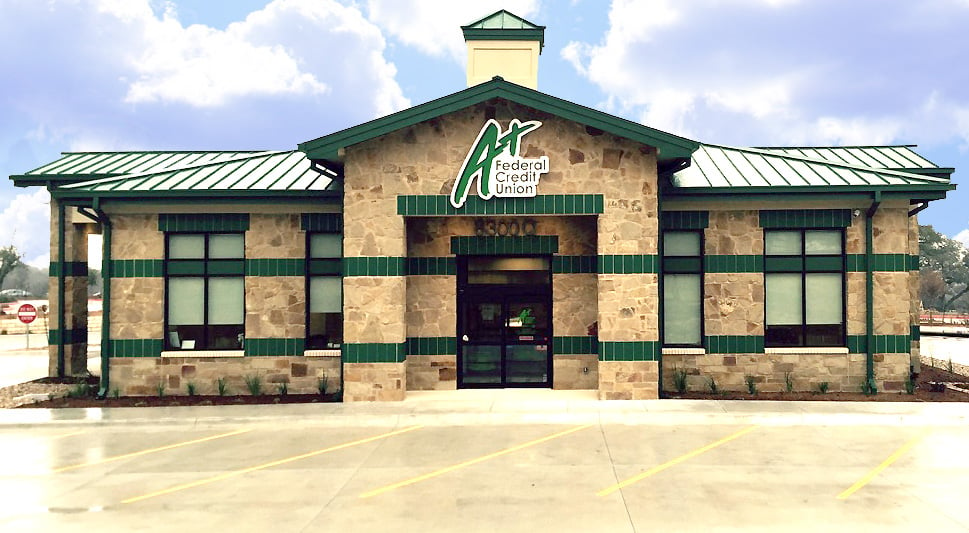 A+FCU opens trails at 620 branch
AUSTIN, TX (March 3, 2015) — A+ Federal Credit Union (A+FCU) opens its newest Austin branch, the Trails at 620. The 19th A+FCU branch is located at 8300 North FM620, Building Q, in the popular Trails at 620 retail area on FM620 near RR2222.
The new A+FCU Trails at 620 branch offers members easy access to drive-thru lanes, a 24/7 drive-thru ATM, teller pod and video lending services, a self-serve coin machine, mortgages, financial planning, as well as business services and commercial lending.
"It's exciting for A+FCU to be a part of this emerging community," said A+FCU CEO Kerry A. S. Parker. "As a credit union
founded on the importance of financial education, we look forward to fostering partnerships with Leander ISD schools in bringing financial literacy to the students."
A+FCU is planning a Ribbon Cutting and Community Celebration on Friday, April 17 from 5:00-7:30 p.m.
The Trails at 620 branch is located in Phase 2 of the Four Points-area Trails at 620 professional office and retail park. In addition to A+FCU, this phase of the development will feature two medical offices, retails sites and additional restaurants.
The Credit Union has previously announced plans to open a branch in the Northwest Hills Austin area and in Harker Heights.
A+ Federal Credit Union has 19 Austin area locations, over $1 Billion in assets, and more than 120,000 members that include not only educators, students, and their families, but other members of the community as well. To find out more, visit the website at aplusfcu.org.
---