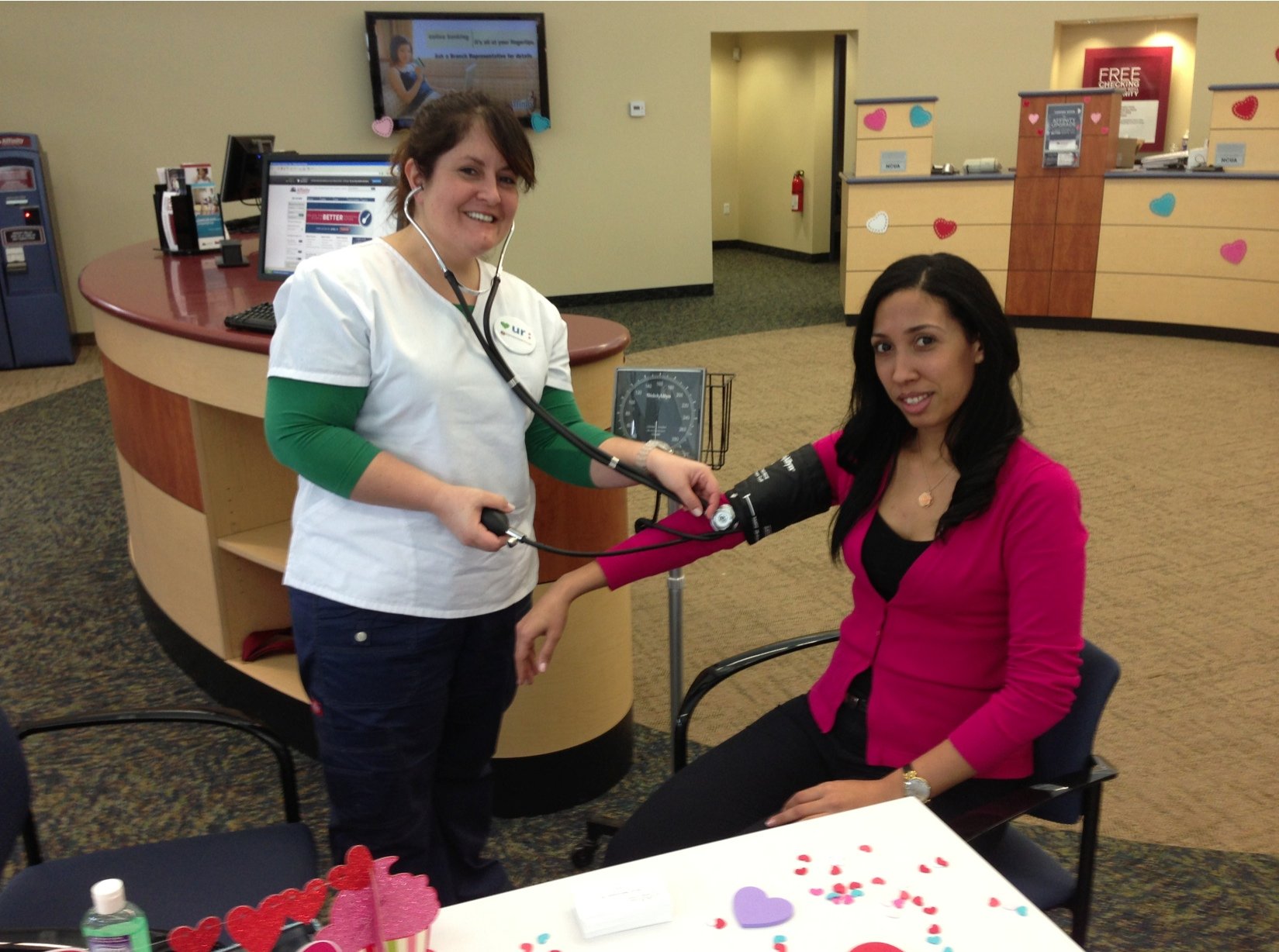 Affinity Federal Credit Union Edison Branch Partners With May Street Surgi Center For Free Blood Pressure Screenings During National Heart Month
EDISON
,
NJ
(Wednesday
,
February
13
,
2013)
– In partnership with Edison-based
May Street Surgi Center
, the Edison branch of
Affinity Federal Credit Union
hosted free blood pressure screenings in honor of National Heart Month.  Pictured above is May Street Surgi Center Registered Nurse Patricia Carletta (L) and Affinity Member Maydet Serrano.
According to the American Heart Association, consumers should arm themselves with the knowledge they need to stay healthy. By knowing your blood pressure numbers, you are protecting yourself and those you love from the "silent killer's" serious consequences.
"We were delighted to partner with May Street Surgi Center to provide our members, our employees and the community with this important service during National Heart Month," said Donna LoStocco, senior vice president, member experience at Affinity Federal Credit Union.
About Affinity Federal Credit Union:
Affinity Federal Credit Union, New Jersey's largest credit union, is a member-owned, not-for-profit, full-service financial institution with 15 branches throughout New Jersey with more than 133,000 members from more than 2,000 businesses and organizations and total assets in excess of $2 billion.  Headquartered in Basking Ridge, Affinity Federal Credit Union has been offering superior financial services with a member-oriented focus since 1935. For more information, visit www.affinityfcu.org.
---