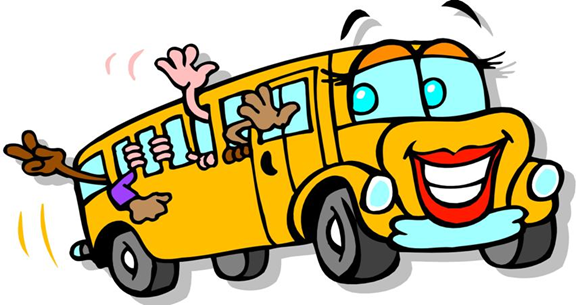 Affinity Federal Credit Union Foundation Invites Residents to "Stuff the Bus" for United Way of Northern New Jersey
BASKING RIDGE, NJ (July 30, 2013) — In conjunction with the United Way of Northern NJ,  Affinity Federal Credit Union Foundation, a 501(c)(3) charity corporation, will participate in a "Stuff the Bus" campaign to collect school supplies for financially strapped Somerset and Morris County families.
Beginning Monday, July 29, local residents are encouraged to drop supplies at a variety of Affinity Federal Credit Union branches that will serve as collection points.  Participating branches include:
Denville – Saint Clare's Hospital, 25 Pocono Rd., Denville, NJ 07834
Paramus – AT&T Wireless, 15 E. Midland Ave., Paramus, NJ 07652
Quest Diagnostics – 1 Malcolm Ave, Teterboro, NJ 07608
Morristown –  Country Mile Village, 1098 Mt. Kemble Ave., Morristown, NJ 07960
Basking Ridge – Mountainview Corporate Center, 73 Mountainview Blvd., Basking Ridge, NJ 07920
Cedar Knolls – Morris County Mall, 235 Ridgedale Ave., Cedar Knolls, NJ 07927
New Providence – 598 Central Ave., New Providence, NJ 07974
AT&T – One AT&T Way, Bedminster, NJ 07921
Bedminster – Rt. 206 & Lamington Road, 1520 Route 206, Bedminster, NJ 07921
Hillsborough – Hillsborough Promenade, 315 Route 206, Suite 501, Hillsborough, NJ 08844
The effort will be spearheaded by Affinity's Member Experience Officer Katie Ona, who is a member of the United Way of Northern New Jersey's Women's Leadership Coalition.
"This effort will be a tremendous support to working families in Somerset and Morris counties who simply cannot make ends meet," said Ona.  "Sadly, this population is on the rise, but their need is being swept under the carpet because they are employed."
The Affinity Federal Credit Union Foundation serves several local charities including: Matheny Medical and Educational Center; The Midland School; Hope for Veterans ®; Somerset Home for Temporarily Displaced Children; Saint Clare's Hospital, Saint Peter's Healthcare System; Morris County Organization for Hispanic Affairs; Adult Day Center of Somerset County; and Raritan Valley Community College Foundation. Support from the outing also funds the Robert L. Birkhahn Community Spirit Scholarship and the Richard A. Romano Rutgers Scholarship.
About Affinity Federal Credit Union
Affinity Federal Credit Union, New Jersey's largest credit union, is a member-owned, not-for-profit, full-service financial institution with 15 branches throughout New Jersey with more than 133,000 members from more than 2,000 businesses and organizations and total assets in excess of $2 billion.  Headquartered in Basking Ridge, Affinity Federal Credit Union has been offering superior financial services with a member-oriented focus since 1935. For more information, visit www.affinityfcu.org.
---