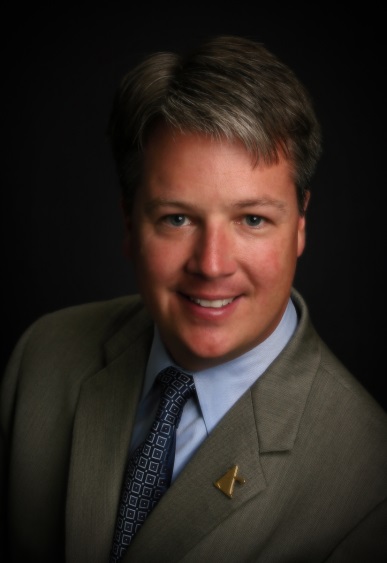 Affinity Plus announces Dave Larson as President and CEO
ST. PAUL, MN (November 21, 2013) — Affinity Plus Federal Credit Union announces Dave Larson as its new president and chief executive officer. A veteran of the credit union industry and long-time member of the Affinity Plus leadership team, Larson will continue to strengthen the organization's mission that puts people before profits. Mostly recently, Larson served as interim president/CEO of Affinity Plus.
"Since joining Affinity Plus, Dave has exemplified a dedication to the organization and its employees that is unique in today's business culture," says Connie M. Roehrich, Affinity Plus board chair. "He is committed to a member-first philosophy that the board values and respects, and when combined with his track record of integrity, transparency, and ability to communicate clearly, Dave is the best candidate to lead Affinity Plus into the future."
As Affinity Plus' new CEO, Larson's priorities include improving the member and employee experience while continuing the credit union's "members first" approach. Dave will continue to be integral in forging strong community relationships with organizations that have similar missions, promoting the cooperative spirit of Affinity Plus, and supporting the credit union movement as a whole. Through his passion for leading people, Dave strives to lead an organization that employees can feel confident in and will take ownership in future success.
"I am extremely honored to be offered this incredible opportunity," says Larson. "I have always had a strong passion for Affinity Plus, our members and employees, and will leverage this passion as CEO to continue to put people's needs at the heart of all that we do."
Larson's passion for helping people and the broader community is further evidenced by his involvement in establishing a partnership between Affinity Plus and Children's Hospitals and Clinics of Minnesota. He also acts as executive director of the Affinity Plus Foundation, which awards more than $20,000 annually in scholarships for students, and sits on the board of the Minnesota Credit Union Foundation.
"I want to thank my Board for their phenomenal support over the past three months," says Larson. "But, perhaps even more incredible has been our employees. The support and belief they have shared about our future together has been truly humbling."
For more information about Affinity Plus, visit www.AffinityPlus.org
About Affinity Plus Federal Credit Union
Affinity Plus Federal Credit Union is a not-for-profit cooperative that puts people first above profits. We are committed to empowering consumers – for knowledge, for understanding and to know there are alternatives that focus on the success of people, not the bottom line. Members of Affinity Plus receive maximum value through competitive rates, minimal fees, and unique, member –centric products and programs. Affinity Plus is the largest credit union in Minnesota with state-based assets and has 27 branches located throughout the state. With more than $1.7 billion in assets, Affinity Plus is based in St. Paul and is owned by more than 180,000 members. Through a broad range of eligibility criteria, almost anyone can become a member of Affinity Plus. Additional information is available at www.affinityplus.org or by calling 800-322-7228.
---