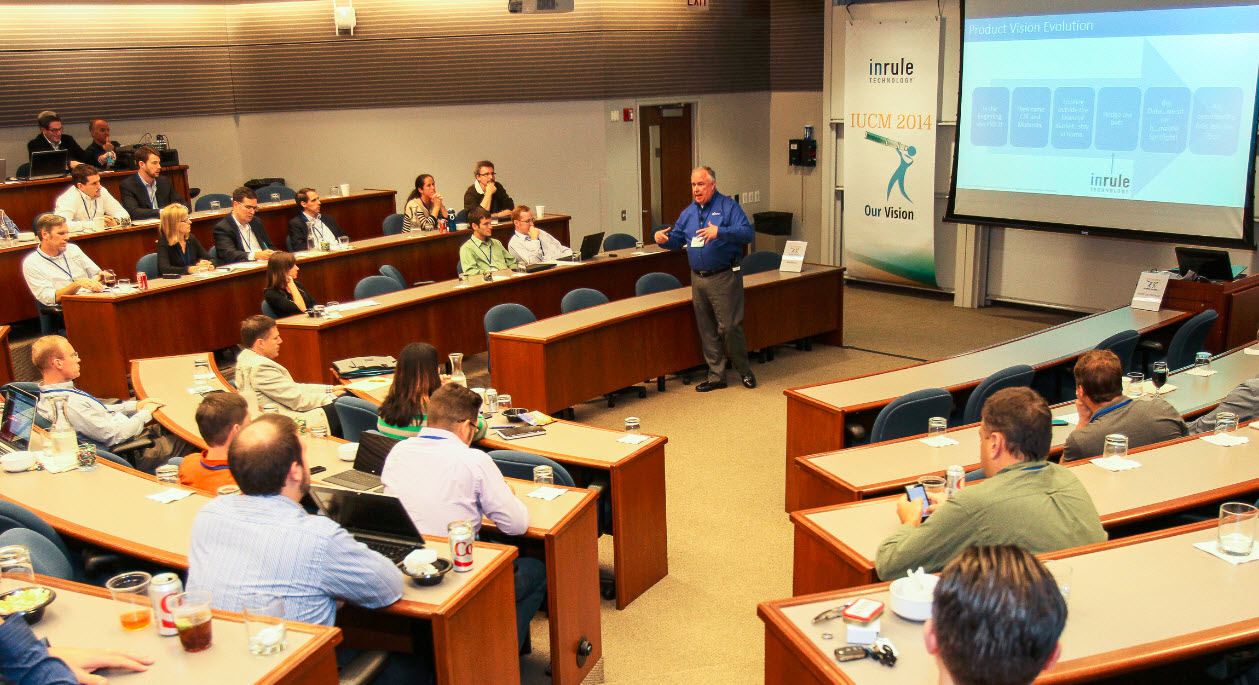 Akcelerant's Founder and CEO selected to speak at the 2014 InRule User Community Meeting
Jay Mossman invited to share Akcelerant's innovative use of InRule technology at annual conference
MALVERN, PA (October 7, 2014) – Akcelerant, a leading provider of software and services to the financial industry, was selected to have Founder and CEO, Jay Mossman, featured as a guest speaker at the 2014 InRule User Community Meeting, held in Chicago. InRule Technology, a long-standing Akcelerant partner and provider of the premier business rule management system for the Microsoft platform, InRule®, hosts the annual event to promote networking and thought leadership among its users. This year, Mossman was invited to address attendees and share how Akcelerant has used InRule technology to drive efficiency and process management within its industry-leading product line, the Akcelerant Framework.
"When you are selecting a speaker for an important event, you have to be sure they will hold your audience's attention and provide valuable information.  From the day I first met Jay Mossman I knew he would be an amazing speaker at our User Community Meeting. This year was the opportunity, and we are so glad he accepted our invitation," shared InRule's CEO, Paul Hessinger. "His energy, business knowledge and delivery style were unbelievably well received – he truly made it seem effortless. It was a pure joy to hear Jay talk about the evolution of our relationship with Akcelerant. To be able to share that evolution with our entire User Community was a proud and exciting time."
"Akcelerant has been a proud partner of InRule for five years," Mossman stated. "I was excited to share how Akcelerant leverages InRule's technology by embedding both the rule authoring experience and the rule execution engine into the Framework to support critical lines of business at a financial institution, like loan origination, service and collection. The power and flexibility of InRule's technology is part of the reason we call 60% of credit unions over $1 billion in assets our customers."
About Akcelerant Software LLC
Akcelerant, located in Malvern, Pennsylvania, is a leading provider of software and services to the financial industry through multiple product lines and relationships with best-of-breed service providers. Today, more than 500 financial institutions in North America are using Akcelerant technology. For more information about Akcelerant, visit www.akcelerant.com.
---