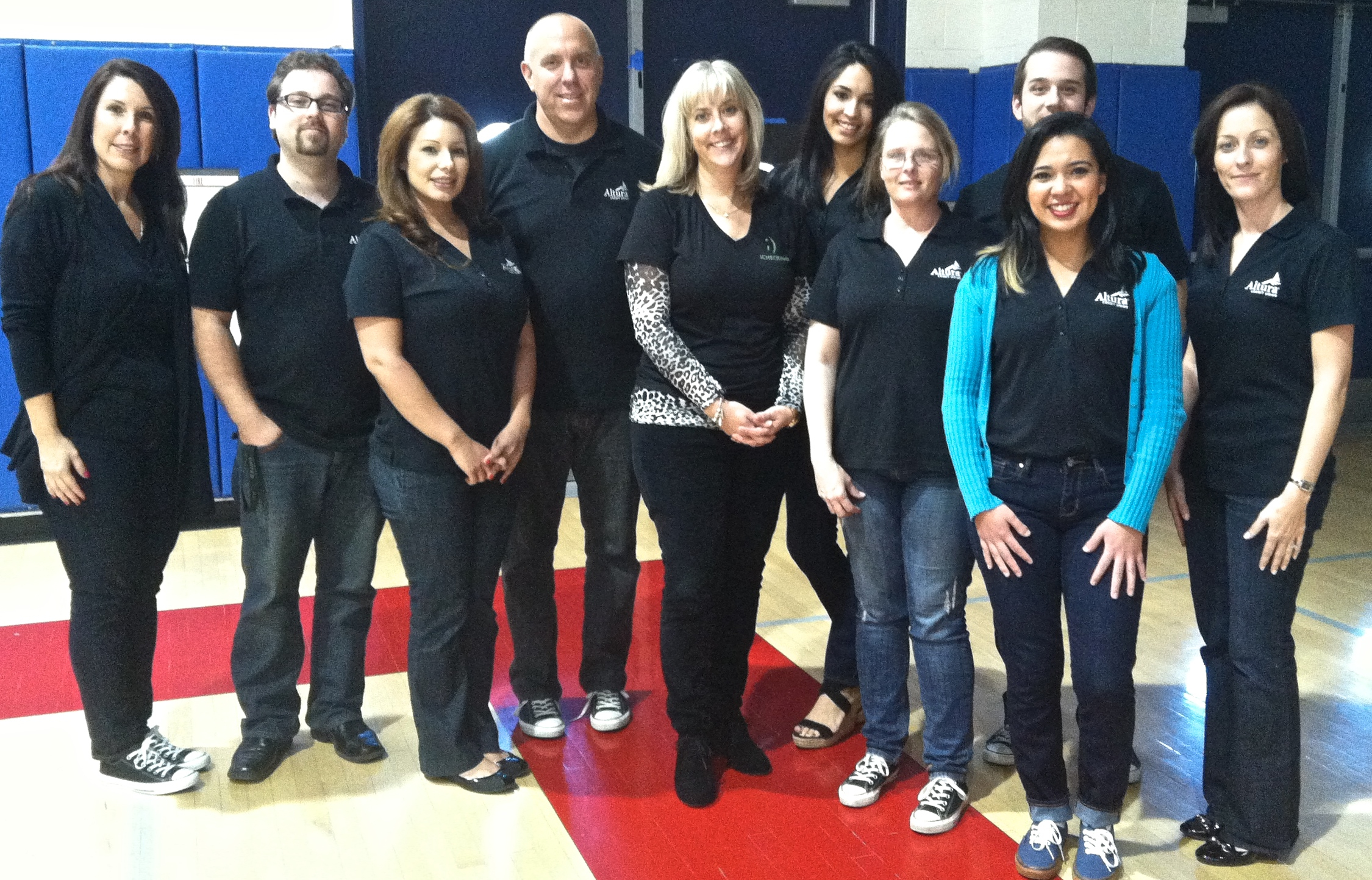 Altura Credit Union employees help student academics at decathlon
RIVERSIDE, CA (March 4, 2014) — A team of employees from Altura Credit Union again assisted at the Riverside AcademicDecathlon held recently.  For the fifth year in a row, 10 Altura staffers served as proctors during the "Super Quiz" portion of the decathlon for local high school students.
Nearly 200 students from 18 high schools competed in the 31st annual event, which this year featured a World War I theme.  Ninth through 12th grade students compete on nine-member teams and as individuals in the decathlon, which is sponsored by the Riverside County Office of Education.
During the two-day decathlon, contestants wrote essays, delivered speeches, interviewed with judges and competed in the Super Quiz.
The Super Quiz is the only portion of academic event that is open to the public.  During the quiz, student teams answer multiple-choice questions in art, music, language, literature, science and social studies. The questions are read aloud on a provided score sheet.  As volunteer proctors, the Altura volunteers checked the answers for accuracy and kept score.  Hemet High School won the Super Quiz this year.
In addition, Hemet High School won the overall decathlon title, dethroning the reigning five-year champs. The Hemet team now advances to the state-level decathlon.
---