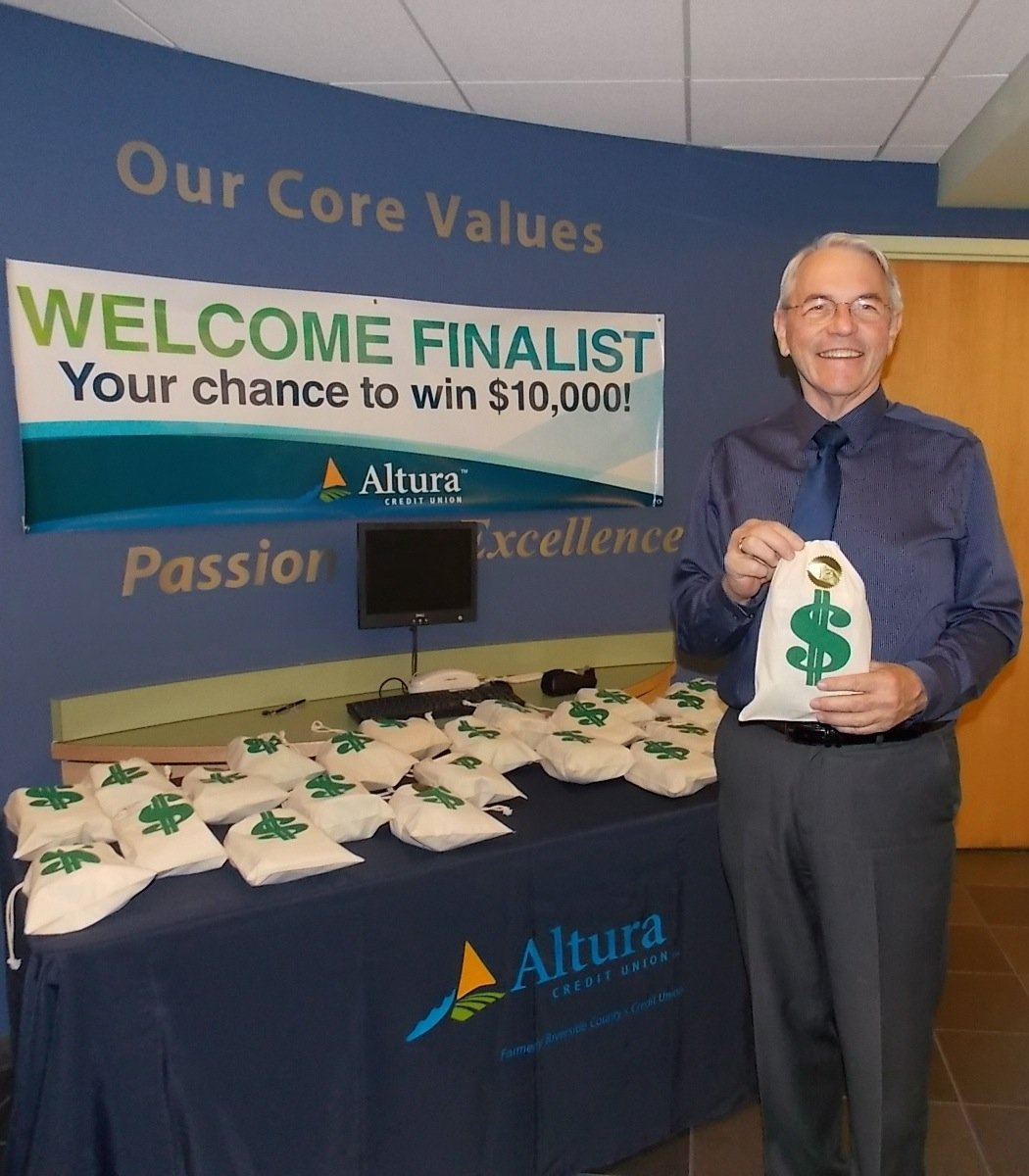 Altura Credit Union Member Wins $500 in Loan Promotion
RIVERSIDE, CA (May 13, 2013) Riverside resident William Brakemeyer recently won $500 from Altura Credit Union as part of an auto loan promotion to let people know about its low auto loan rates.  The "Fully Loaded" promotion offered a chance to win a grand prize of $10,000.
Brakemeyer, who has had three auto loans with Altura during his more than 20 years as a member, was the finalist in this promotion. Although, he didn't win the grand prize, he did walk away with $500!
Anyone who submitted an auto loan application to Altura during the promotion period was automatically entered to win the cash prize.  People also could enter by completing a sweepstakes entry.
In addition to offering low rates on new vehilces, Altura also finances used autos  Plus it offers refinancing on existing high-rate auto loans.
---