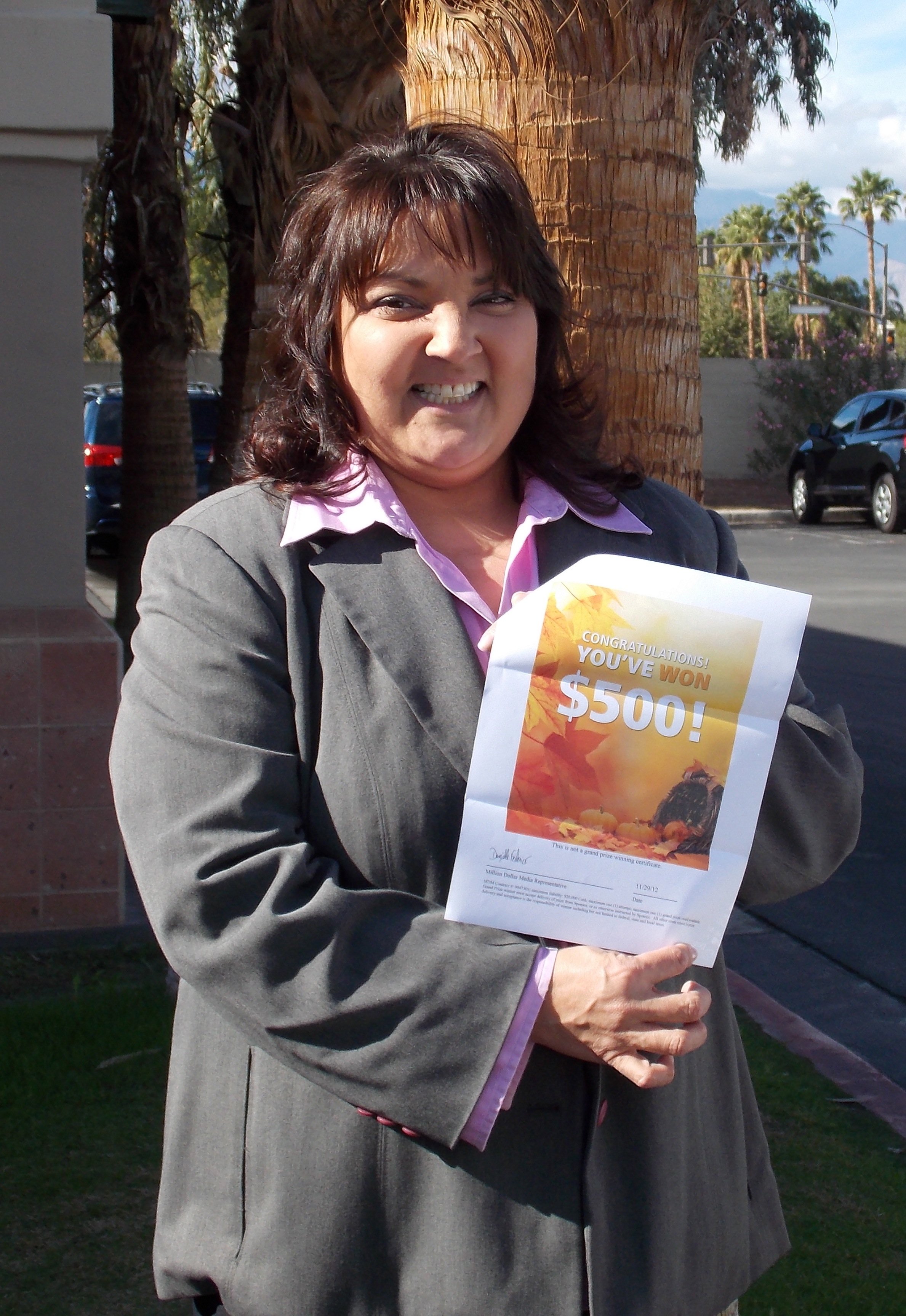 Altura CU Member Wins $500 in Auto Loan Promo Before Holidays
(Riverside, Calif.)  Jan. 10, 2013 – Christina Zavala, an Altura Credit Union Member at its Rancho Mirage Branch, won $500 as part of a special loan promotion offered at the end of 2012 by the credit union.
Individuals who applied for an Altura auto loan during the promotion were automatically entered into the "Find the Keys to a KiaSweepstakes!".  At the end of the promotion, Zavala was the finalist randomly chosen from among the entries to try for a chance to win the Kia.  The keys were in one of 50 envelopes from which Zavala could choose. The rest contained cash prizes up to $500.
Although she didn't select the key-containing envelope, Zavala said she was thrilled to win the $500 just before the holidays.  She chose envelope number 7, because her niece's birthday is on the 7th. She planned to spend the money on gifts for her niece and nephew.
Altura is very proud of its 56 years of service to Members in the Inland Empire.  Today Altura is open to anyone who lives, works, attends school or worships in Riverside and San Diego counties, as well as selected cities in Orange and San Bernardino counties.  Altura Credit Union, www.alturacu.com, has been recognized with the California Award for Performance Excellence (CAPE), the state's equivalent of the Malcolm Baldrige National Quality Award.  Today, Altura Credit Union serves nearly 94,000 members and has $674.5 million in total assets.  For more information on Altura, visit our website, www.alturacu.com, or call 1-888-883-7228.
---