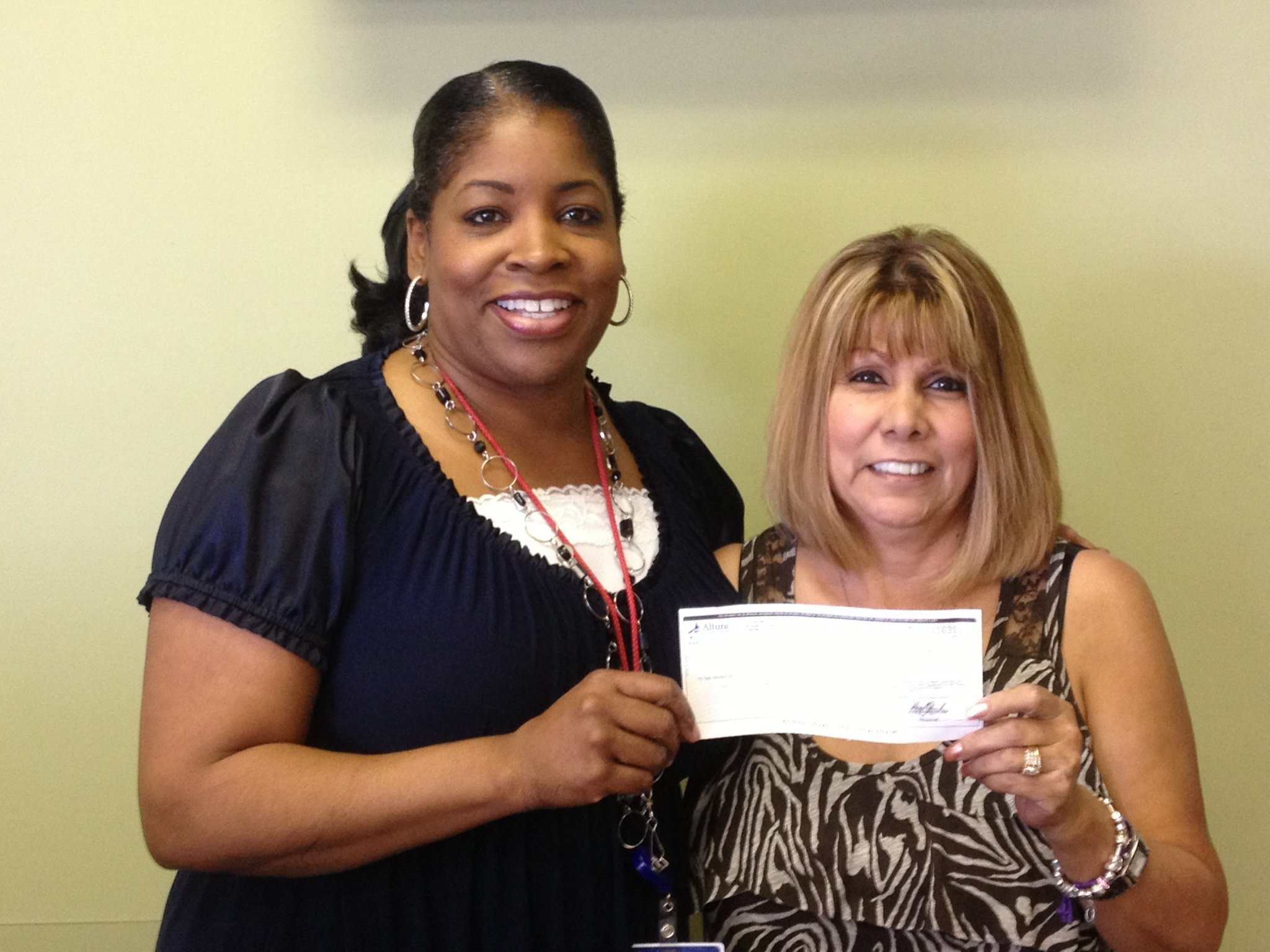 AlturaCredit Union Member Uses Debit Card – Wins $500
RIVERSIDE, CA (April 8, 2013) – Altura Credit Union Member Helen Carrera recently won $500 just for using her Altura Visa® Debit Card to make a purchase.  Altura created this promotion to get the word out about the convenience of its Visa Debit Card.  Not only can it be used to withdraw cash, but it's great for everyday purchases.
With Altura's 'You're Gonna Love This Card!' promotion, every time an Altura Credit Union Member makes a purchase using their Altura Debit Card they are entered for a chance to win a $500 cash prize.  The more a Member swipes a card for purchases, the more times they are entered to win.  One winner will be drawn each month through December.
Carrera won the February drawing.  A member for 10 years, she first heard about Altura from a neighbor who raved about how much she loved the credit union. Based on that recommendation, Carrera joined and says she "has loved it ever since."  A school district retiree, Carrera is still busy raising her teen-age granddaughter.  She was thrilled with her win and plans to use the money to purchase a new bed for her granddaughter.
To be eligible for this promotion, members need an Altura Visa Debit Card and a checking account.  They also must register their card through Altura's website to participate in the promotion.
Altura Credit Union's products and services are available to its members. Individuals can join Altura for a one-time membership fee of $10.  Membership is open to persons who live, work, attend school or worship in Riverside and San Diego counties and selected cities in San Bernardino and Orange counties.  As a credit union, Altura is a non-for-profit financial cooperative owned by its members.
Altura is very proud of its 56 years of service toMembers in the Inland Empire.  Today Altura is open to anyone who lives, works, attends school or worships in Riverside and San Diego counties, as well as selected cities in Orange and San Bernardino counties.  Altura Credit Union, www.alturacu.com, has been recognized with the California Award for Performance Excellence (CAPE), thestate's equivalent of the Malcolm Baldrige National Quality Award.  Today, Altura Credit Union 86,500 members and has $683.5 million in total assets.  For more information on Altura, visit our website, www.alturacu.com, or call 1-888-883-7228.
---