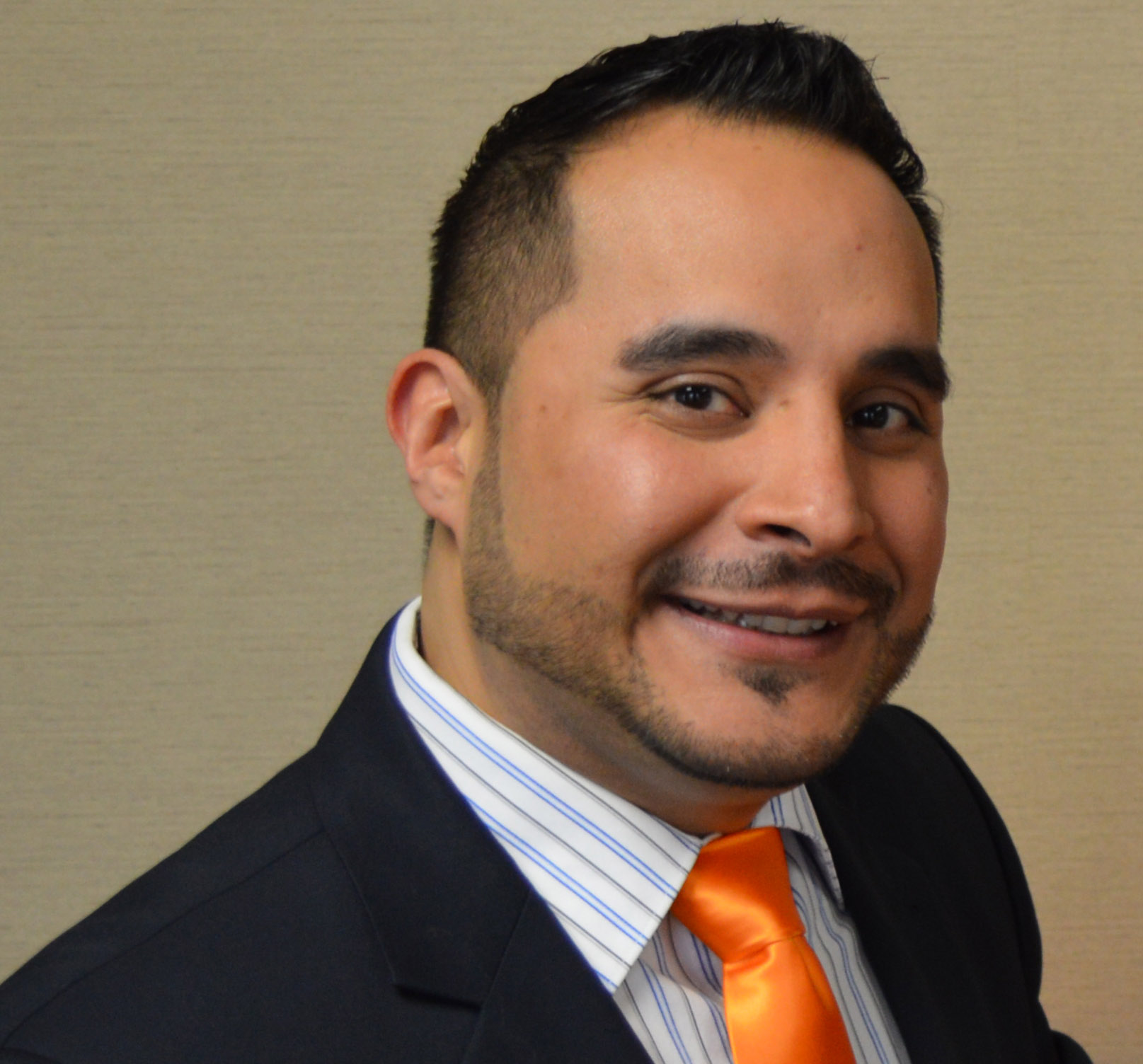 Alvaro Macias from Ascentra Credit Union to compete for CUES® Next Top Credit Union Exec Challenge
Public May Vote for Alvaro Online this Monday and Tuesday
BETTENDORF, IA (October 29, 2014) — Alvaro Macias, Community Development Manager with Ascentra Credit Union in Bettendorf, is one of the five finalists in the 2014 CUES Next Top Credit Union Exec challenge that will compete on Monday, November 3rd for an educational package valued at $20,000.
CUES Next Top Credit Union Exec applicants are age 35 or under, employed by a credit union, and create a short video outlining the details of an innovative project they're working on at their credit union. The online public voted for their favorite, and along with a judging panel, narrowed the field to the top 15. From there, a second judging panel selected five finalists. Macias, 35, submitted details of his credit union's New Iowans Initiative, which helps immigrants and refugees in Iowa establish credit to pay for their immigration services, and won one of the coveted finalists' spots.
Macias wins a $6,000 prize package, including coaching sessions from challenge sponsor DDJ Myers, Phoenix and registration, accommodation and airfare to CUES' CEO/Executive Team Network™ in Amelia Island, Fla., November 2-5, 2014.
While in Florida, Macias will compete against the other four finalists for the grand prize, a CUES educational package valued at $20,000, and the honor of being named the 2014 CUES Next Top Credit Union Exec on November 5.
Updates on the finalists' progress will be featured on the website www.NextTopCreditUnionExec.com including video of their final presentation at CEO/Executive Team Network in November.
To vote for Alvaro Macias, go to www.NextTopCreditUnionExec.com during the online voting window. The vote period begins at 1:00 p.m. CST on November 3, 2014 and ends at 4:00 p.m. CST time on November 4, 2014.
The public may vote for their favorite candidate, with the public vote forming part of the candidate's overall final score in the challenge.
About us:
Founded in 1950, Ascentra Credit Union, is Iowa's premier credit union with more than $340 million in assets and 10 branches serving the communities of Bettendorf, Clinton, Davenport, Le Claire, Muscatine, Iowa and Moline, Ill. Learn more about Ascentra Credit Union at ascentra.org.  Follow Ascentra on Facebook and on Twitter @ascentra. 
---