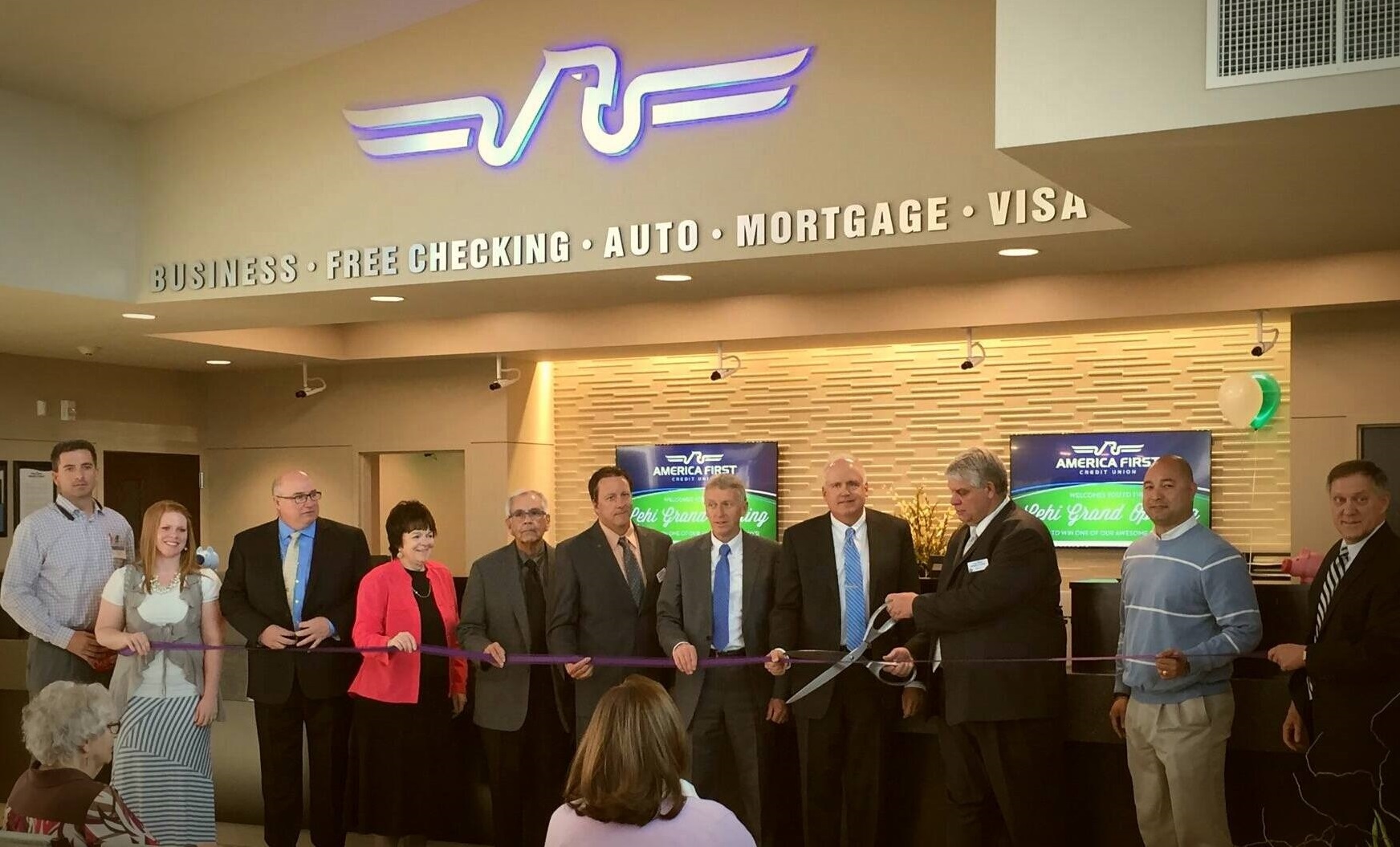 America First Credit Union celebrates Lehi Branch opening with Ribbon Cutting Celebration
LEHI, UT (May 7, 2015) — America First Credit Union celebrated its first grand opening and ribbon cutting of 2015 at its newest location in Lehi, Utah. On the heels of America First Credit Union Annual Meeting, which indicated growth in the year ahead, Lehi is the 110th location for the credit union servicing Utah and Southern Nevada.
Michael Crossley will serve as branch manager of the Lehi location. Crossley began his career with America First Credit Union more than 30 years ago in 1982 when he started at the Ogden Main location as a loan officer trainee. He has served as
Manager/Market Manager of the Orem location since 1993.
The Lehi Branch is located at 1238 East Timpanogos Highway in Lehi, Utah. Branch hours are Monday – Friday 9 a.m. – 6 p.m., Saturday 9 a.m. – 3 p.m.
With a long-standing history and more than 76 years servicing members, America First has become one of the largest, most stable and most progressive credit unions in the country, and has remained a member-owned, not-for-profit cooperative financial institution. Today, America First has 110 branches, and is the 12th largest credit union in assets in the United States with over $6.5 billion, and the seventh largest credit union in membership in America with more than 685,000 members.
For additional information, visit www.americafirst.com, America First Credit Union on Facebook, Twitter, @AmericaFirst on Instagram and Pinterest.
---