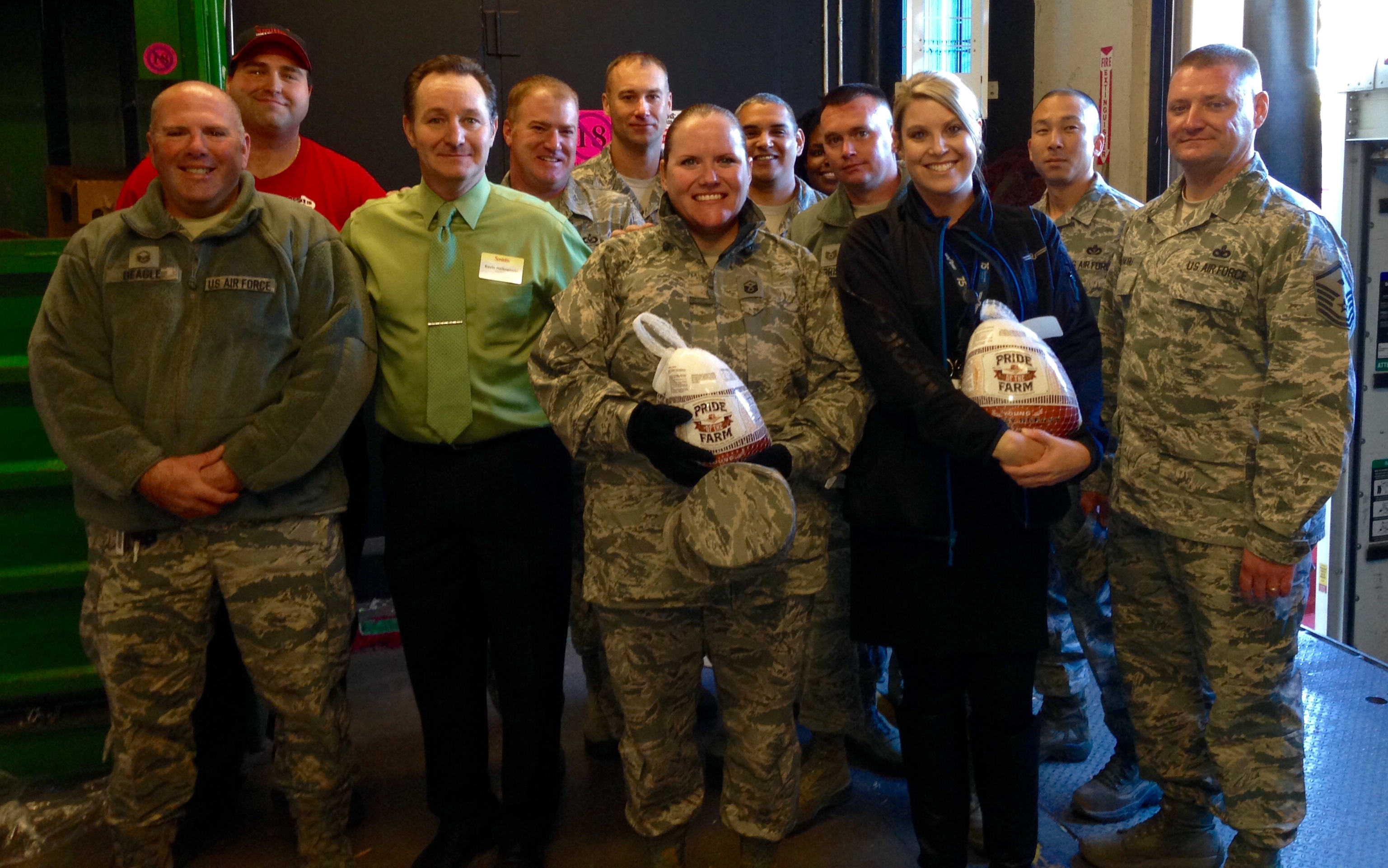 America First Credit Union provides 700 turkeys for Nellis Air Force Base families this Thanksgiving holiday
LAS VEGAS, NV (November 25, 2014) — In keeping with the credit union philosophy of 'people helping people,' America First Credit Union donated $10,000 in turkeys to Nellis Air Force Base through Operation Warmheart on Monday, Nov. 24. In partnership with Smith's Food & Drug, the credit union purchased $10,000 worth, which equates to turkeys for 700 military personnel and their families this Thanksgiving holiday. Operation Warmheart is an organization made up of military members who help their fellow airmen.
The donation was part of the annual Turkey-Thon, hosted by Lotus Broadcasting, 8 News Now and Help of Southern Nevada.
Celebrating 75 years, America First has become one of the largest, most stable and most progressive credit unions in the country, and has remained a member-owned, not-for-profit cooperative financial institution. Today, America First has 109 branches, and is the 12th largest credit union in assets in the United States with over $6.4 billion, and the seventh largest credit union in membership in America with more than 659,000 members.
For additional information, visit www.americafirst.com, America First Credit Union on Facebook, Twitter, @AmericaFirst on Instagram and Pinterest.
Photos attached: Melissa Fama-Flis, marketing coordinator for America First Credit Union and Smith's Food & Drug Store Director, Kevin Hollowinski, load 700 ($10,000 worth) turkeys into a moving truck alongside military personnel from Nellis Air Force Base at Smith's Food & Drug on Monday, Nov. 24.
---