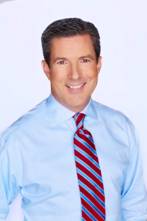 American Heritage's 22nd Annual Gelatin Olympics to Benefit the Children's Hospital of Philadelphia
PHILADELPHIA, PA (June 5, 2015) — Join American Heritage Federal Credit Union Wednesday, June 10 at 6 P.M. and take the ultimate plunge into 700 gallons of strawberry gelatin at the 22nd Annual Gelatin Olympics, taking place at Cannstatter's, 9130 Academy Road, in Northeast Philadelphia.
This event raises money for the Kids-N-Hope Foundation, which benefits the Children's Seashore House of the Children's Hospital of Philadelphia. Sliders, who gather pledges from sponsors in the weeks leading up to the event, dress up in their zaniest costumes, and take the plunge into a pool full of 700 gallons of  bright red gelatin. In addition to the Ultimate Gelatin Slide, participants can also enter the Gelatin Eating Contest and Gelatin Balloon Toss. It's wacky fun for all ages!
This year, Bob Kelly, Traffic Reporter, FOX 29 News, will emcee the event, so come out and join the fun! Last year's event raised over $21,000 to support the Music Therapy Program at CHOP, so come slide or support the 2015 sliders! A $25 minimum donation is required for sliders age 5 to 10 and a $50 minimum for sliders 11-years-old and up. Children can also participate in our Gelatin Eating contest and other great games! For more information visit GelatinOlympics.Kintera.org or call 215-969-0777.
American Heritage Federal Credit Union is a $1.5 billion member-owned financial cooperative serving over 800 sponsor companies. It is the country's 132nd largest Credit Union with over 137,000 members and 30 branches in the Philadelphia, Bucks, Montgomery, and Camden Counties.
Emmy Award winner Bob Kelly joined the FOX 29 team in October 2014 as the traffic reporter for "Good Day Philadelphia."
Prior to joining FOX 29, Bob was the traffic reporter for 13 years at CBS 3 in Philadelphia.  He became the first Philadelphia traffic anchor to do reports in front of the green screen.  Animated and fun to watch with his highly popular phrases like Jammo, two jelly donut delay, and the Conshy Curve, Bob Kelly is now referred to by so many as "The Dean of Traffic."
Through the years, Bob entertained sports fans on the Jumbotron at the Eagles, Flyers and Sixers games, and with his popular segment "Tailgate Takeover" where he took viewers behind the scenes every week from the parking lot before Eagles games.  Growing up in Northeast Philadelphia, in a neighborhood that always decorated for Christmas, he also hit the road during the month of December and broadcast live from front lawns of the best decorated houses.
His began his career working with Jerry Blavat, The Geator, and he landed his first radio gig at 102.9 WMGK in Philadelphia.  He worked up and down the dial at Philly's hottest radio stations, until traffic became news and he joined Shadow Traffic and KYW News Radio on the 2's.
A Northeast Philadelphia native, Bob knows all the neighborhoods, the landmarks, and the best place to get a great jelly donut.  A graduate of North Catholic High School and Temple University, he is a local guy through and through.  Bob resides with his wife and six children in a suburb of Philadelphia.
---