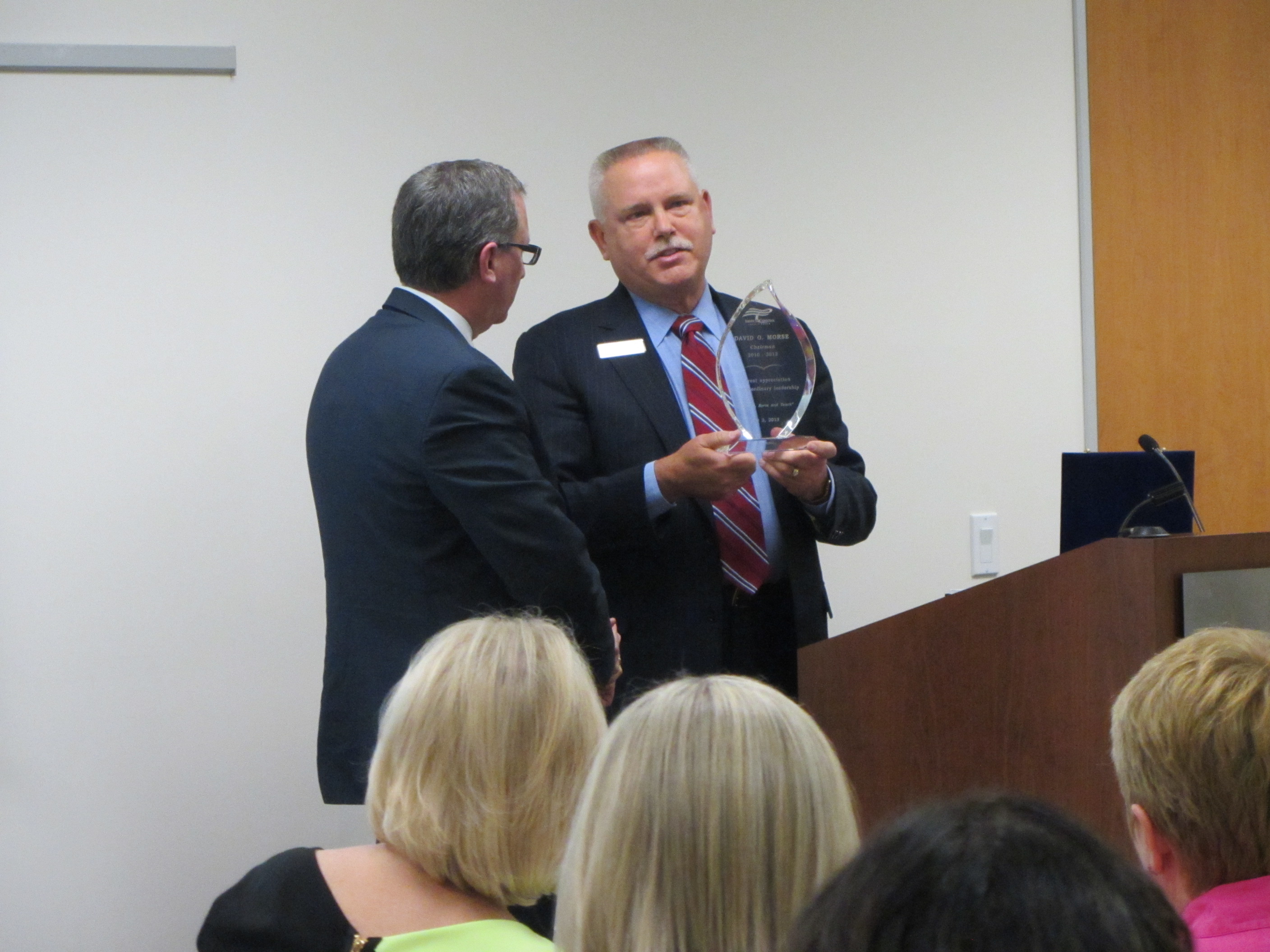 America's Christian Credit Union Chairman of the Board Change of Guard at 55th Annual Meeting
GLENDORA, CA (May 15, 2013) America's Christian Credit Union announced at their 55th Annual Meeting on May 3rd that Chairman of the Board, David Morse, has concluded his three year term as Chairman and will be succeeded by Norm Sauvé, previous Vice Chairman. Norm Sauvé will lead ACCU and six other board members including new Vice Chairman Rev. Jerry Ferguson.
David Morse reflected on ACCU's long standing history of profitability each year since our inception.  Today, ACCU has church loans in 47 states and expectations of 1,000 adoption loans by years end. The Chairman reported a stable credit union in a strong financial position, which was reiterated throughout the event. Speakers also included ACCU President and CEO Mendell L. Thompson, Chairman of the Supervisory Committee Dale Best, and fellow board member Dr. Kevin Mannoia, Graduate Chaplain of Azusa Pacific University.
America's Christian Credit Union recognized David Morse's service as Chairman with an award in appreciation for extraordinary leadership presented by Mendell Thompson during the meeting. David Morse will continue to serve on the Board of Directors adding to his 13 years of service. Norm Sauvé has served on the board since 1998 and was elected as Chairman for a three year term.
About America's Christian Credit Union
America's Christian CU provides effective banking solutions to individuals and ministries that empower them to reach their financial goals while expanding God's Kingdom. Founded in 1958 and currently managing close to $500 million in assets, ACCU serves the economic needs of its individual, family, ministry and business members. Every dollar entrusted to the credit union gets reinvested to build churches and fund ministries. For additional information, visit www.AmericasChristianCU.com.
---