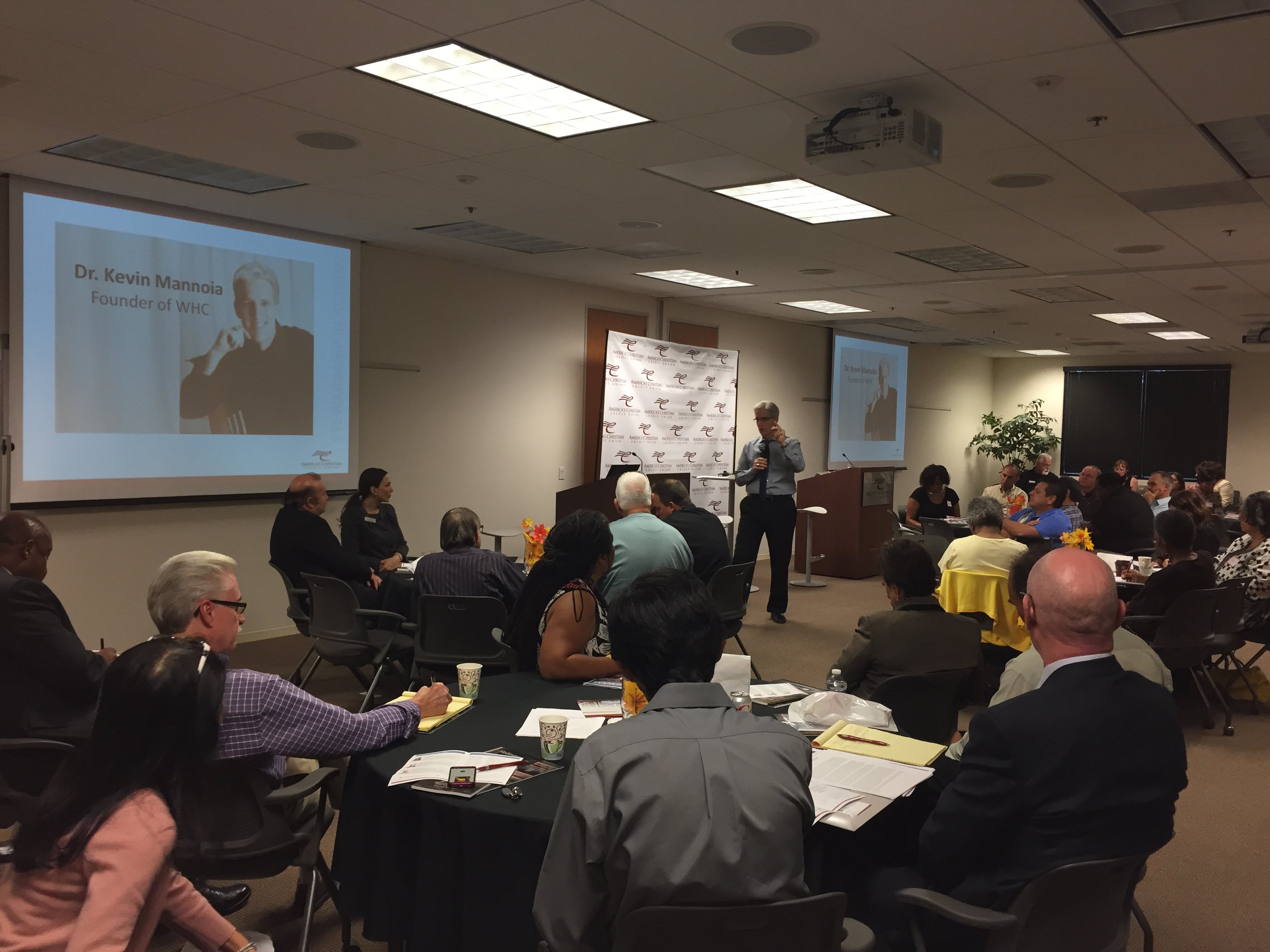 America's Christian Credit Union hosts fourth Annual Church Financial Seminar in recognition of Clergy Appreciation Month
GLENDORA, CA (October 28, 2014) — America's Christian Credit Union held the fourth annual Church Financial Seminar on October 14, 2014 in honor of Clergy Appreciation Month. Over 30 local clergy members attended the event, which included guest speakers Dr. Kevin Mannoia, Founder of the Wesleyan Holiness Consortium, Robert Brown of Ridenour, Hienton & Lewis, P.L.L.C., and Vonna Laue, Partner at CapinCrouse LLP.
Topics included a comprehensive review of best practices for church finances, investing and market overviews, campus preservation and spiritual wellness. In response to the day's events, one of the attendees said, "Every church should be exposed to this information." Another commented, "The content of the material was very helpful and right on target for the needs of our church."
Mendell L. Thompson, President and CEO of America's Christian Credit Union opened the day with a few words of gratitude that ACCU has for pastors. "It takes a calling, but also an incredible amount of character and skill to pastor entire congregations and to manage the financial side of ministry in a way that glorifies God and keeps a church healthy and thriving. We are honored to come alongside you and support you in your day to day work of expanding God's Kingdom."
About America's Christian Credit Union
America's Christian CU provides a broad range of financial solutions to individuals and ministries that empower them to reach their stewardship goals while expanding God's Kingdom. Founded in 1958 and currently managing nearly $500 million in assets, ACCU serves the financial needs of its individual, family, ministry and business members. Funds entrusted to the credit union are reinvested in Kingdom purposes, supporting the Church worldwide.  For additional information, visit www.AmericasChristianCU.com.
 Caption: Dr. Kevin Mannoia opening the 4th Annual Church Financial Seminar.
---