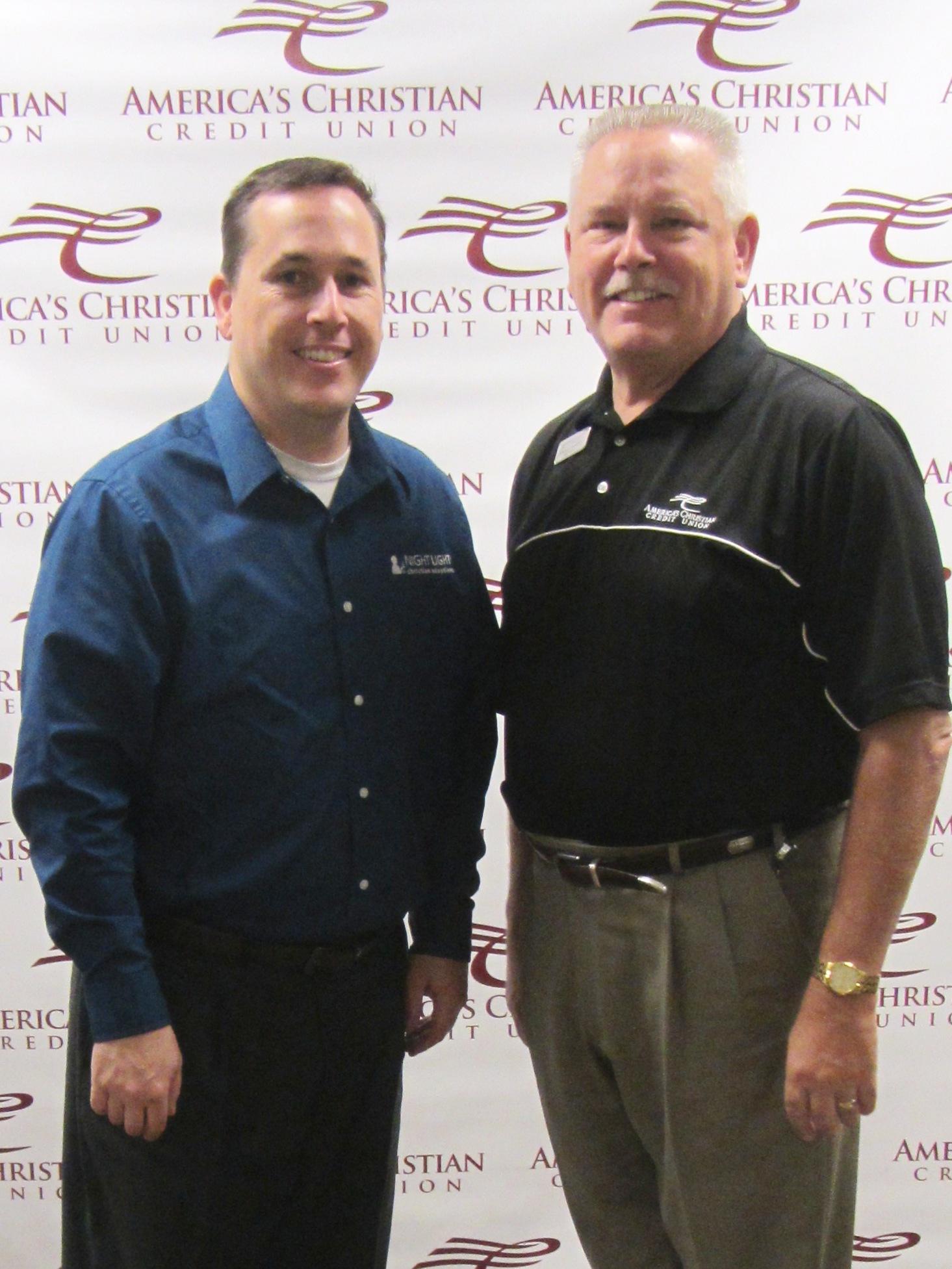 America's Christian Credit Union welcomes Nightlight Christian Adoptions President
GLENDORA, CA (November 6, 2013) — In celebration of Orphan Sunday and National Adoption Month, America's Christian Credit Union welcomed Dr. Daniel Nehrbass, President of Nightlight Christian Adoptions, to their headquarters to share about the importance of adoption.
Nightlight Christian Adoptions has made a name for itself in the field of domestic, international, and most significantly embryo adoptions. "Adoption accomplishes many things above and beyond just providing a home for a child. There are no words to describe the impact it has on the child, the parents, and families," said Dr. Daniel Nehrbass. More than 2,000 domestic adoptions, 1,700 international adoptions and 550 embryo adoptions have been completed by Nightlight.
Mendell L. Thompson, President and CEO of America's Christian Credit Union said "It is our duty as Christians to defend the cause of the orphans and Orphan Sunday is only a small reminder once a year of the task we take on everyday. We are overjoyed to offer solutions to parents and families looking to complete their forever family."  The national Orphan Sunday campaign is led by the Christian Alliance for Orphans. The campaign aimed encourages events across America the first weekend of November, calling Christians to adoption, foster care and global orphan ministry.
About Nightlight Christian Adoptions
Nightlight Christian Adoptions provides adoption services as a permanent response for children without parents through child advocacy, parent education and lifelong support… because every child deserves a loving family. Serving children and families throughout the world for more than 50 years, Nightlight has been bringing parents and children together through adoption to form loving and supportive families. Visit the new website at www.nightlight.org for more information.
About America's Christian Credit Union
America's Christian CU provides a broad range of financial solutions to individuals and ministries that empower them to reach their stewardship goals while expanding God's Kingdom. Founded in 1958 and currently managing nearly $500 million in assets, ACCU serves the financial needs of its individual, family, ministry and business members. Funds entrusted to the credit union are reinvested in Kingdom purposes, supporting the Church worldwide.  For additional information, visit www.AmericasChristianCU.com.
---