ANECA Credit Union opens new Bossier branch location
SHREVEPORT , LOUISIANA (May 25, 2023) — ANECA Federal Credit Union recently cut the ribbon on their new (and third) branch located at 1981 Airline Drive, Bossier City, LA 71112.
"We are excited to add to our physical branch structures with this new branch located in the heart of Bossier City's commercial and residential area," explained David Wodke, Chief Executive Officer of ANECA. "With the Bossier City Chamber, Mayor, Chief of Police, and our Credit Union Board of Directors and Management team in attendance, we celebrated our newest facility that offers local businesses and residences the opportunity to conveniently bank with us in-person through our lobby, drive-thru and Interactive Teller Machines (ITMs)."
In addition to the ribbon cutting ceremony, Nothing Bundt Cakes were donated as special treats for guests, several door prizes were given away to attendees, and the Credit Union welcomed Brittany Driggers as the Airline location Branch Manager.
"I'm thrilled to be able to play a role in helping our Credit Union serve more of our members and community by way of this new branch location," explained Driggers. "Seeing everyone's smiling faces and feeling the warm welcome we have received, I know this location will quickly become a staple for those in the area to conduct their banking with a trusted, local provider."
ANECA also has another branch location in Bossier City located at 2650 Benton Road, with their third branch located in Shreveport at 4361 Youree Drive. ANECA members can also enjoy the convenience of conducting their banking needs online at www.ANECA.org.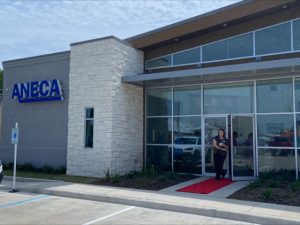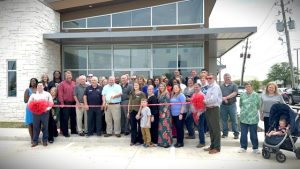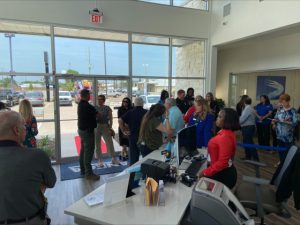 ---
About ANECA Credit Union