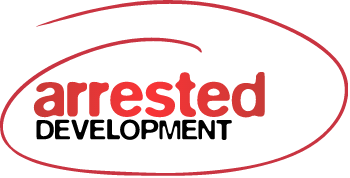 Arrested Development Is Back: New GoBankingRates.com Investigation Determines Whether the Bluth Company Survived the Mortgage Crisis
Arrested Development makes its return to TV with a new season on Netflix, after a seven year hiatus. To commemorate the shows re-launch, personal finance website www.GoBankingRates.com examines whether the Bluth Company was able to financially endure the 2008 mortgage crisis.
EL SEGUNDO, CA (May 25, 2013) The subprime mortgage crisis pushed almost 4 million homes into foreclosure, according to Forbes, and the housing market is only now seeing signs of slow improvement. It was about the first rumblings of trouble in the housing market that Arrested Development and America's favorite dysfunctional real estate-industry family, the Bluths, faded from viewers' sights.
In celebration of the series return of Arrested Development, which airs May 26 on Netflix, GoBankingRates investigates the Bluth Company's financial habits and assesses whether the family-owned company was strong enough to weather the mortgage crisis.
In the report, a history of Bluth financial misfortunes is revealed, such as:
A $250,000 Bluth Banana Stand
The investigation recalls when the famed Banana Stand went up in flames during early Season 1, after Michael and George Michael hatch a plan to burn down the family's once-lucrative frozen banana stand for the insurance, unknowingly burn a quarter million dollars in cash lining the walls of the "Big Yellow Joint."
More Yacht Insurance Fraud
Bluth sibling and magician extraordinaire Gob takes it upon himself to sink the family's yacht using the "Disappearing Yacht Trick" –an ill-advised effort to claim an insurance payout of $900,000, according to the report.
The in-depth account of the Bluth Company's financial challenges appears to supersede their chances at recovering from the mortgage crisis, even if the real-life housing market seems to be moving upward.
But GoBankingRates notes that an upturn for the Arrested Development bunch may not be so far-fetched after all.
Paul Sisolak, contributor for GoBankingRates and lead reporter for the story says, "Since the crash, mortgage rates have steadied, and the market has seen marked improvements — though even that's up to debate. In the real world, it's not unrealistic to think that the future of a firm like the Bluth Company would hinge on the economy."
For questions about this article or to speak with Jennifer Calonia, please use the contact information below.
About GoBankingRates.com
GoBankingRates.com is a national website dedicated to connecting readers with the best interest rates on financial services nationwide, as well as informative personal finance content, news and tools. GoBankingRates.com collects interest rate information from more than 4,000 U.S. banks and credit unions, making it the only online rates aggregator with the ability to provide the most comprehensive and authentic local interest rate information.
---