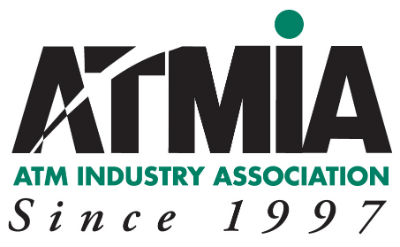 ATMIA publishes global position paper on BitCoin ATMs
LONDON, UK & SIOUX FALLS, SD, USA (September 2014) — The ATM Industry Association (ATMIA) today announced the publication of its international position paper on BitCoin ATMs and BitCoin.
The new industry paper argues that BitCoin currency is not a threat to cash, or to established electronic payment methods. However, the global association, which has over 5,000 members in 65 countries, recommends increased support and supervision of BitCoin ATMs to ensure they abide by security best practices and maintain the industry's current high levels of consumer trust.
"We reach out our hand of friendship to BitCoin ATM operators," commented Mike Lee, CEO of ATMIA, "and encourage them to come within the fold of our industry and its governance framework and best practices. With over 120 BitCoin ATMs already installed in a variety of countries, the time is right to integrate them upfront into an industry with a proven four decade long track-record of secure, convenient services to cardholders and consumers."
The paper outlines the nature and recent growth of the decentralized digital currency and discusses the industry issues that need to be addressed, such as mitigation of risks of fraud, hacking attacks and money laundering. The best way for this to happen is through integration into the ATM industry with its established governance framework and security best practices. Specifically, ATMIA recommends a joint clarification of conditions for a "license to operate" for BitCoin ATMs as well as peer relationships between BitCoin operators and exchanges and the wider payments industry, including stakeholders in the ATM industry. New international security best practices for digital currencies could be produced jointly to reduce the risk of cyber-crime attacks.
"Finally, the introduction of an international accreditation program for BitCoin ATM operators, including ongoing education and training programs, would seal the deal," Lee explained, "and set us on course for a successful synergy between BitCoin innovators and established operators."
Regulators around the world are watching the emergence of BitCoin with great interest, commented Simon Gentry ATMIA's public affairs adviser in Europe. "BitCoin will help address some of the valid concerns that regulators and politicians have by being seen to be part of the established and proven governance structures provided by the ATMIA".
ATMIA members may find the position paper on the ATMIA website.
ABOUT ATMIA — The ATM Industry Association, established in 1997, is a non-profit global trade association with just under 5,000 members in 65 countries. As an independent, non-profit trade association, our mission is: to promote ATM convenience, growth and usage worldwide; to protect the ATM industry's assets, interests, good name and public trust; and to provide education, best practices, political voice and networking opportunities for member organizations. Follow ATMIA: LinkedIn, Twitter, YouTube
---