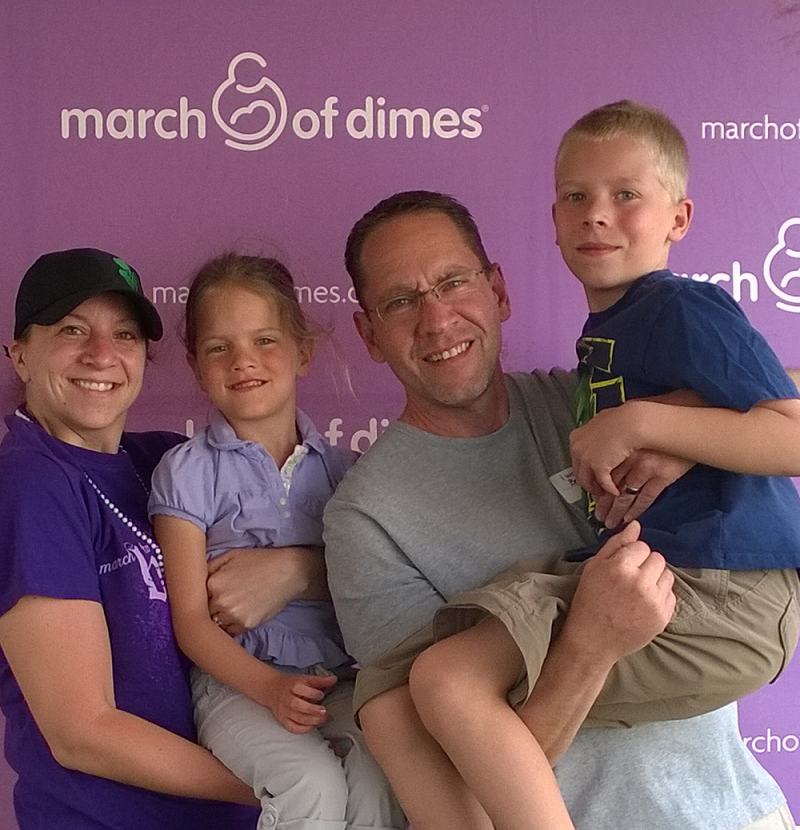 BCU employees raise over $7,100 in support of March of Dimes
CHICAGO, IL (May 28, 2015) – BCU ($2.1 billion) Pennies for Preemies team has successfully raised more than $7,100 as part of the Credit Union's 2015 fundraising efforts in support of the March of Dimes "Save the Babies" campaign.
Along with family and friends, Credit Union employees joined hundreds of other March of Dimes supporters to walk the 5k route as part of the Lake County March for Babies on Sunday, May 3. The event continues BCU's active support of the March of Dimes Foundation.
Additional fundraising efforts also included a 50/50 Raffle, Penny Wars, Jeans Week and a silent auction organized by the BCU Community Partnership Committee. Money raised will help support the March of Dimes mission to give all babies the opportunity to begin healthy lives by funding community programs and important research aimed at preventing premature birth and infant mortality.
Sarah Johnson, team captain for BCU's Pennies for Preemies team and active year-round volunteer for March of Dimes, said the efforts represent the Credit Union's mission and giving approach.
"Our promise at BCU is 'We've Got Your Back,'" said Johnson. "March of Dimes fundraising helps us live up to this commitment by assisting some very vulnerable babies. Given that participation is completely optional, the outpouring of support from our team is extremely heartwarming. "
Since 2010, BCU employees have helped raise a total of $54,500 in support of March of Dimes.
About BCU
BCU is a $2.1 billion full-service, not-for-profit, financial institution providing SEG and community banking to over 199,000 members in all 50 states and Puerto Rico. The fastest growing credit union in the last 30 years, BCU is noted for setting new standards in bringing together technology and member service in the fast-changing world of financial services. As an organization, BCU is committed to improving members' financial well-being through the brand promise, We've Got Your Back. Membership is open to several prestigious employers around the country and those living or working in Chicago-area communities.
For more information, please visit BCU.org.
---