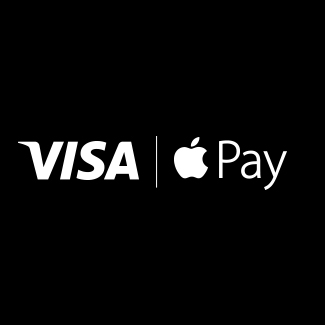 BCU expands mobile payment with introduction of Apple Pay™
CHICAGO, IL (April 2, 2015) — BCU ($2.1 Billion) has announced its formal introduction of Apple Pay, offering BCU cardholders an easy and secure way to pay with their mobile device at contactless merchants in stores and directly within participating apps.
The Credit Union's nearly 200,000 members are now able to add their BCU Visa® debit and credit cards to Apple's new payment service to make purchases simply by holding their iPhone® 6 or iPhone 6 Plus near the contactless reader with their finger on Touch ID. When paying with Apple Pay, BCU members will continue to receive all of the benefits, service and protections offered by BCU's Visa debit and credit cards.
In addition to making transactions more efficient, Apple Pay has the potential to offer participating BCU members greater security and privacy. Visa Token Service technology works by replacing sensitive payment account information found on plastic cards with a digital account number or "token" that can be safely stored on mobile devices and used for in store and in app purchases. Instead of requiring a physical plastic card, Apple Pay assigns a unique Device Account Number and dynamic security code for each transaction.
"We pride ourselves on not only being proactive adopters of the latest technology, but also on being responsive to member feedback," said Jim Block, BCU Senior Vice President and Chief Lending Officer. "Apple Pay has been eagerly anticipated and we're happy to offer what we think will become a highly-valued tool for many of our members."
For more information, please visit BCU.org.
BCU is a $2.1 billion full-service, not-for-profit, financial institution providing SEG and community banking to over 198,000 members in all 50 states and Puerto Rico. The fastest growing credit union in the last 30 years, BCU is regarded as having set new standards for bringing together technology and member service in the fast-changing world of financial services. As an organization, BCU is committed to improving members' financial well-being through the brand promise, We've Got Your Back.™ Membership is open to several prestigious employers around the country and those living or working in Chicago-area communities.
---