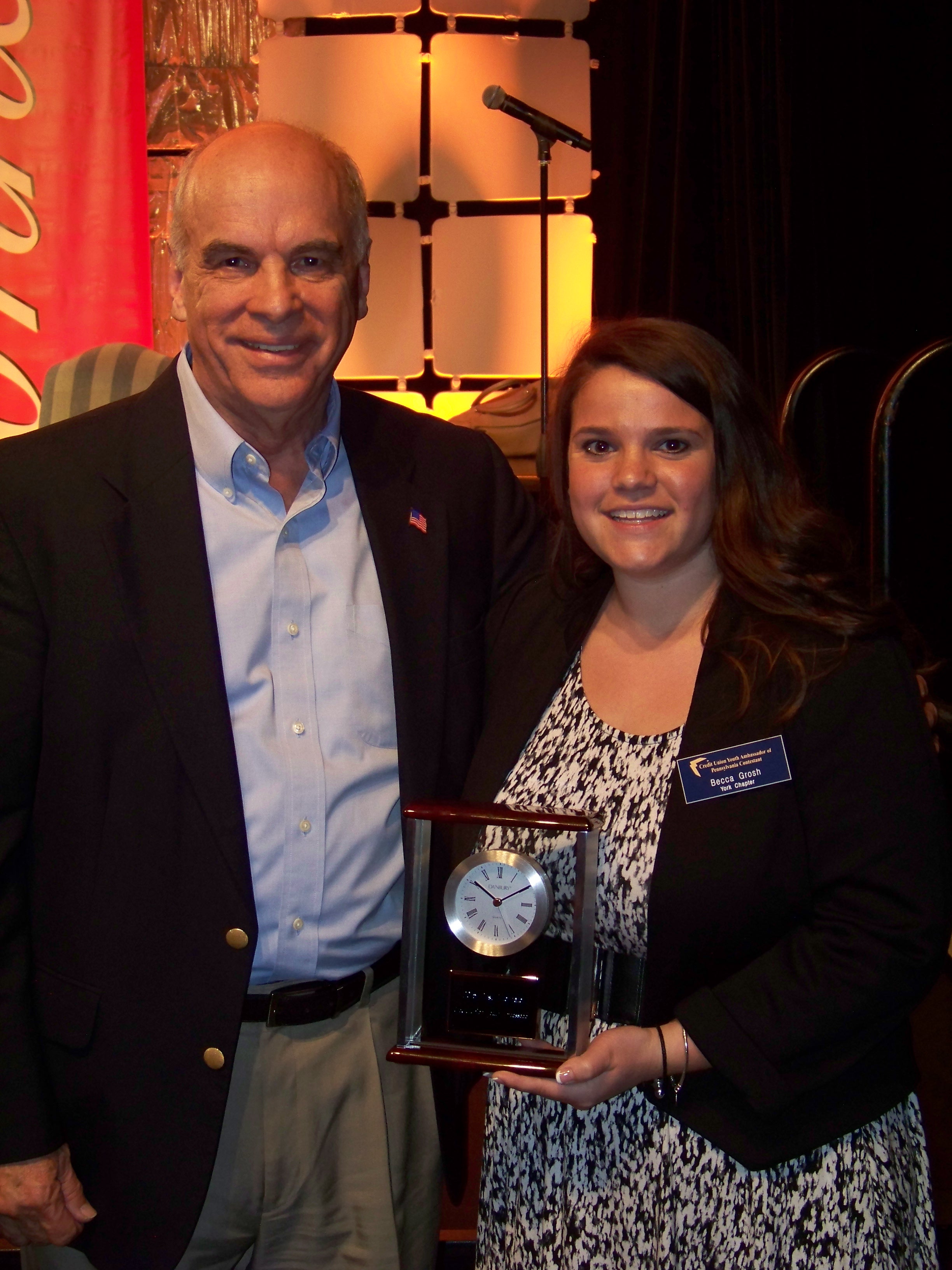 Becca Grosh wins First Alternate in 39th Annual Youth Ambassador Contest of Pennsylvania!
YORK, PA (May 18, 2015) — On Friday, May 15, 2015, during the Pennsylvania Credit Union Association's (PCUA) 81st Annual Convention & Expo in Hershey, Pennsylvania, Becca Grosh represented First Capital FCU and the York Chapter of Credit Unions in the 39th Annual Youth Ambassador contest.  Ten contestants, representing chapters from across the state, took part in the finals.  Contestants were judged on three things; their credit union knowledge, their personality, and a speech on a credit union topic of choice.
The First Alternate was awarded to Becca Grosh, 24, of York.  She is employed as a Lending Services Assistant at First Capital FCU. She attended Lancaster Mennonite High School, and took some time off from the credit union to travel and do mission work for her church.
Sara Newell of Erie, representing the Erie Chapter of Credit Unions, was named 2015 Credit Union Youth Ambassador of Pennsylvania.  And, Eric Ammon representing the Lan-Chester Chapter of Credit Unions received Second Alternate.
The PCUA conducts the contest to attract young people to credit unions and to prepare them for leadership roles. Credit union members between the ages of 17 and 25 compete and are sponsored by the Association's chapters.
First Capital Federal Credit Union is a $165 million asset-size credit union with nearly 18,000 members based in York, PA.  Founded in 1954 as S. Morgan Smith Credit Union, First Capital has merged and grown, and continues to work closely with more than 400 companies and organizations throughout York County and across the country.
---