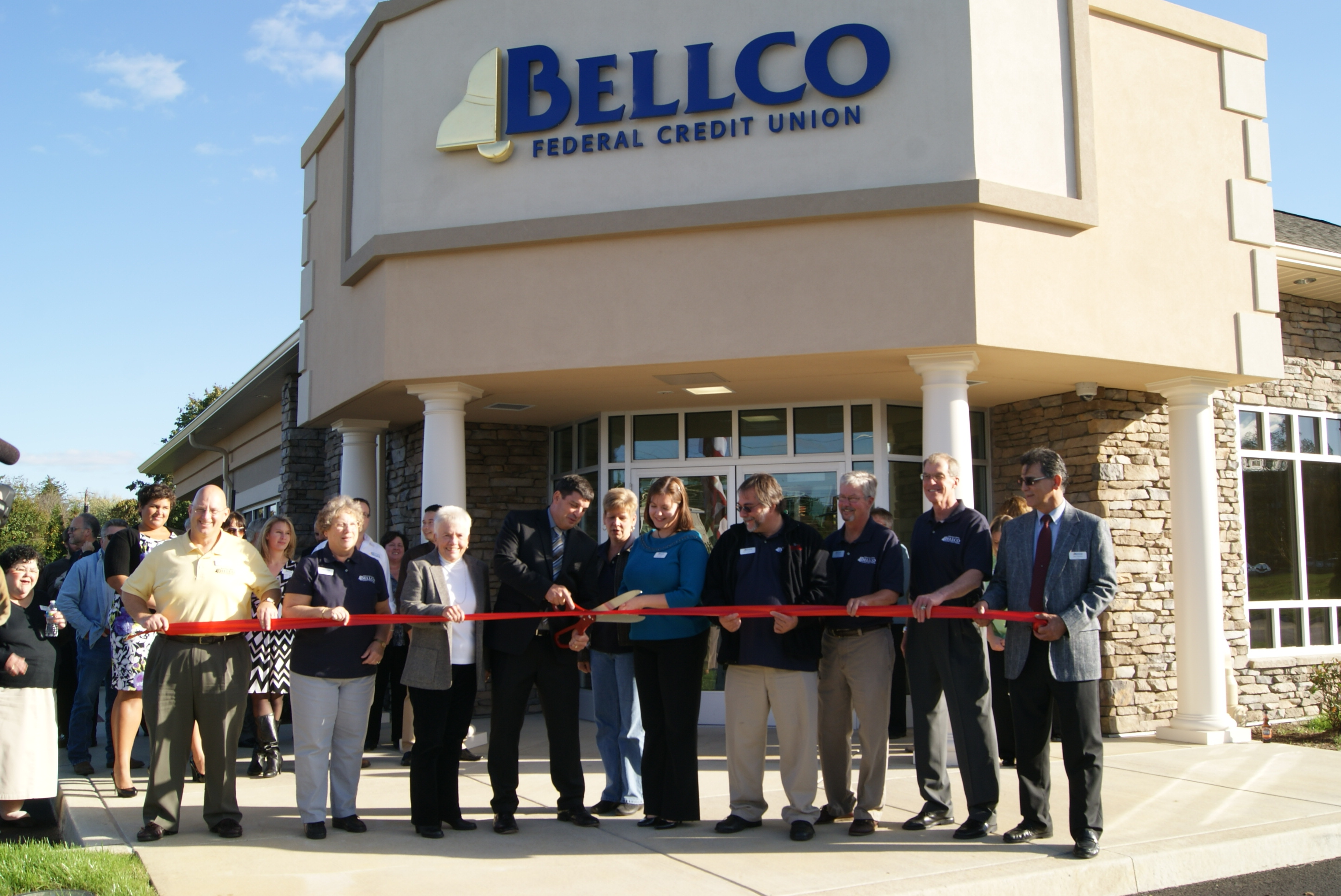 Bellco Federal Credit Union's Newest Branch in Sinking Spring, PA Christened by a Tractor Trailer
On the day Bellco Federal Credit Union in Sinking Spring expected to welcome over 100 invited guests to their VIP Grand Opening, complete with a ribbon cutting and Marine Corp flag ceremony, their branch was damaged by a lost 18-wheeler.
A tractor trailer driver mistakenly tried to turn his rig around in the small parking lot at 7:40am on Tuesday, October 16th. In the process he ran over a stop sign, a tree, a light fixture with a 1000 lb. base and finally sheared off the soffit and part of the roof of the drive thru. This was Bellco's first from-the-ground-up branch and a source of pride for employees and members alike. It was completed in August and opened to the public on September 10th. After the shock of the accident, Bellco staff pulled together to keep the day going smoothly. Contractors were called in to start repairing the branch they had only recently completed. The branch stayed open despite the police, fire police, tow trucks and other assorted onlookers crowding the area. The drive thru re-opened at 2pm and invited guests were reassured that the evening event was continuing as planned. The public grand opening is still being held on Saturday, October 20th from 9am – 12noon.
Later that day, approximately 125 guests and staff looked on as the Greater Reading Chamber of Commerce honored the new location with a ribbon cutting and plaque presentation. The local Berks County Marine Corp League performed a flag ceremony with an honor guard and bugler. Bellco presented the League with a $500 donation toward the scholarship fund.
Tom Gosling, CEO of Bellco Federal Credit Union, said that "It would take more than a tractor trailer to derail our Grand Opening events."
---