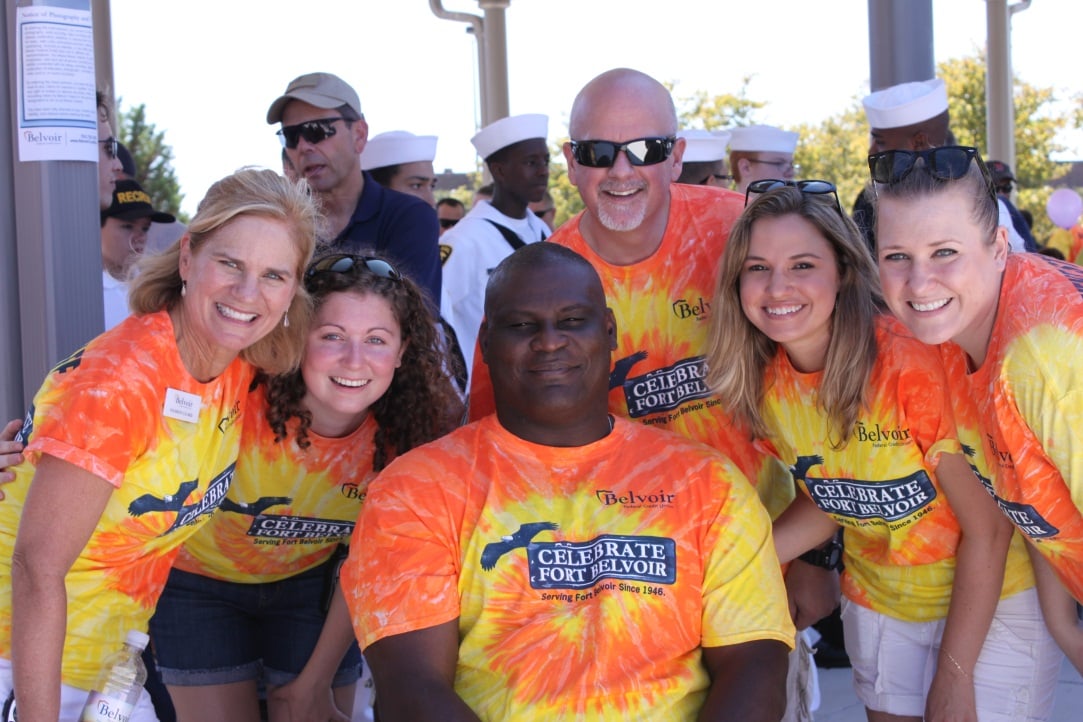 Belvoir Federal Welcomes Thousands to the 8th Annual Celebrate Fort Belvoir Event
WOODBRIDGE, VA (September 5, 2013) — Belvoir Federal Credit Union hosted the 8th Annual Celebrate Fort Belvoir at the New Exchange located on Fort Belvoir, VA. The event welcomed thousands of military families, Fort Belvoir residents, and community members to a day of family fun, entertainment, free food, and showcased more than 40 local vendors.
The Annual Celebrate Fort Belvoir was designed as a way for Belvoir Federal to give back to the military, their families, and the surrounding community. The event was successful due to the combined efforts of Belvoir Federal Credit Union and several vendors who donated their time, prizes, and equipment.
"We are honored to be celebrating our base and partnership with Fort Belvoir with Belvoir Federal's largest annual event. It is our duty to serve our members just as they have served our country," stated Patty Kimmel, Belvoir Federal's CEO. U.S. Army Garrison Fort Belvoir Commander Col. Gregory D. Gadson, who was also at the event stated, "It's opportunities like these, led by Belvoir Federal Credit Union… that prove it's about people helping people."
Patrons enjoyed two bounce houses, a rock wall, two face painters, a balloon artist, over five local restaurants/bakeries samplings, music from WMZQ, meeting former Redskins player Derrick Dockery, and local vendors, including George Washington's Mount Vernon Estate Museum, USO, Occasionally Cake, GEICO, Enterprise, Pampered Chef, radio stations, and other local businesses.
Throughout the event, patrons were able to enter to win various prizes, all of which were donated by sponsors/partners of Belvoir Federal Credit Union for the 8th Annual Celebrate Fort Belvoir event. There were 32 prizes awarded to attendees which totaled over $2,000. Prizes included restaurant gift cards, golfing, free nights at hotels, retail gift cards, movie tickets, car wash certificates, and event tickets.
About Belvoir Federal Credit Union
Belvoir Federal is a member-owned, full-service financial institution that provides the foundation for the financial success of our Members. Belvoir Federal, a not-for-profit organization, has served the Fort Belvoir and U.S. Armed Forces community since 1946. For more information about Belvoir Federal, please visit www.BelvoirCreditUnion.org.
---