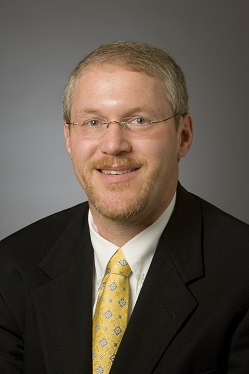 Berry appointed Chief Executive Officer of Duke University Federal Credit Union
DURHAM, NC (January 8, 2015) — After an extensive nationwide search, the Board of Directors of the Duke University Federal Credit Union has announced the appointment of Mr. Daniel P. Berry as Chief Executive Officer. Mr. Berry has been with the Credit Union for 13 years.  He joined the Credit Union as Chief Financial Officer in 2001 and he has served as Duke Credit Union's Chief Operations Officer since 2002.
In announcing Mr. Berry's appointment, Board Chair Mimi O'Brien said "Dan exemplifies excellence in credit union leadership. He has the right combination of skills and experiences to ensure a strong future for the Duke Credit Union, and the Board is delighted to have him at the helm."
Mr. Berry is a Certified Public Accountant, and holds a Masters Business Administration from Duke University. The quality of his leadership has been recognized nationally within the credit union industry.  Mr. Berry was named 'Professional of the Year' in 2008 by the National Association of Federal Credit Unions (NAFCU).   He has served on the board of a variety of organizations including Management Association of Carolinas Credit Unions, North Carolina Council of Credit Union Executives Society, North Carolina Credit Unions Council/Tarheel Chapter, Carolina Credit Union Services, Greater Greeensboro Chrysler Classic, Friedens Lutheran Church, and Duke Toastmasters.  He and his wife reside in Whitsett, NC with their two daughters.
After announcing his appointment as CEO, Mr. Berry stated "I believe in the cooperative nature of credit unions. Duke University Federal Credit Union has a long history of serving the Duke community. I look forward to continuing this tradition."
Mr. Berry succeeds Mr. Lee Fogle who retired in December, 2014 after almost 18 years as CEO.
Duke University Federal Credit Union, a single sponsor credit union, offers a full range of financial services to Duke University and Duke Medicine faculty, staff, alumni, retirees and their family members. Founded in 1968, Duke Credit Union has over 15,000 members, more than $100 million in assets, and 37 employees.
---