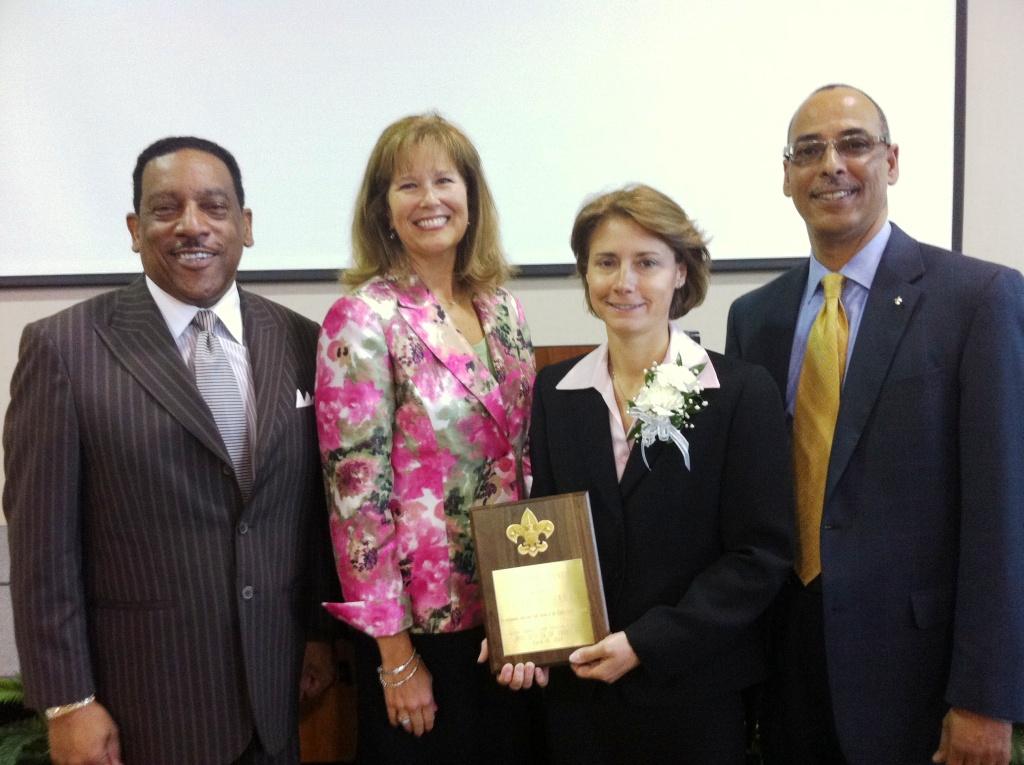 Boy Scouts of America presents Genisys President/CEO with Pontiac Area Achievers Award
AUBURN HILLS, MI (April 25, 2013) – Genisys Credit Union President/CEO Jackie Buchanan recently received the Pontiac Area Achievers Award from the Boy Scouts of America, Great Lakes Council.
The Achievers Award is presented to individuals for their outstanding local community service work. Jackie Buchanan was one of four individuals who received the award this year, along with Rev. James H. Keys, Sr. of Monument of Faith Missionary Baptist Church, Jim Cunningham of Monarch Investments, and James M. Huttenlocher of The Huttenlocher Group.
"It's truly an honor to be recognized with this award on behalf of Genisys Credit Union," said Buchanan. "We are very proud of our community involvement and will continue our commitment to giving back."
The 27th annual ceremony to honor recipients took place on the campus of Baker College. Proceeds from the event will support various Scouting programs for the youth of the Greater Pontiac Area.
Genisys Credit Union is a not-for-profit, member-owned financial institution that has been committed to helping its members financially since 1936. Based out of Auburn Hills, MI, Genisys is one of the largest credit unions in Michigan and one of the strongest in the country. We are proud to be making a difference in our communities, and we truly believe that Genisys is "where you come first". Connect with us on Facebook and Twitter by following "GenisysCU". For convenient access to your account, download our iPhone App in the iTunes Store and Android App in the Google Play Store. For more information or a calendar of events, visit us online at www.genisyscu.org.
---