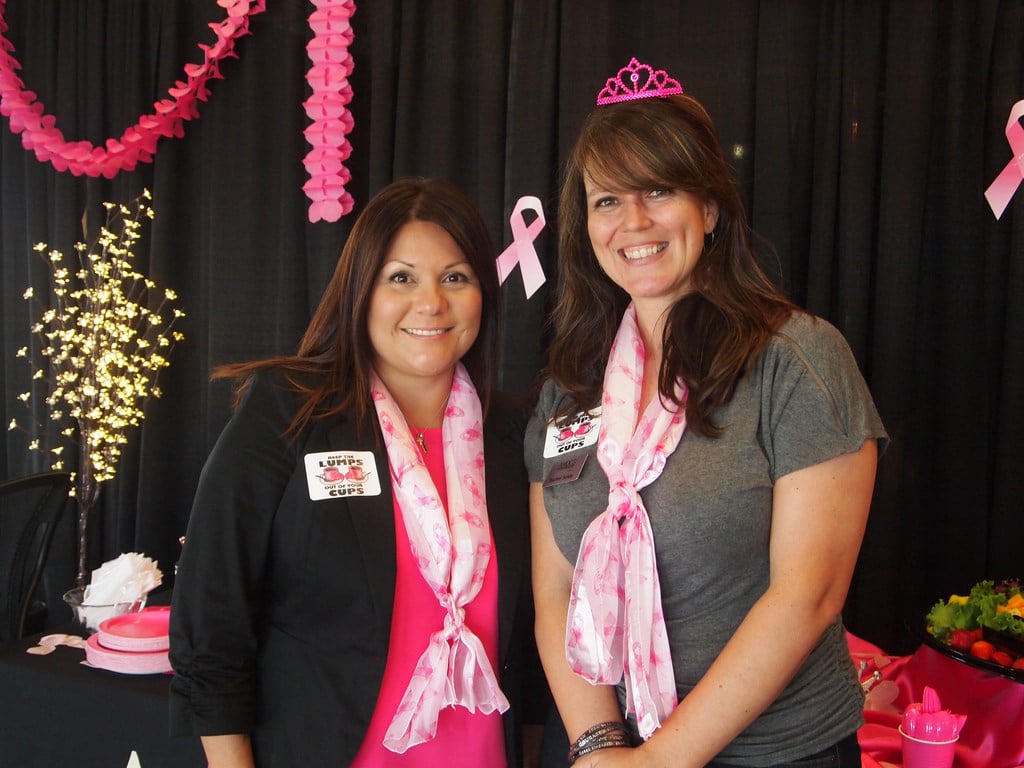 Breast cancer prevention at AMOCO
TEXAS CITY, TX (October 21, 2014)  ─  In honor of Breast Cancer Awareness Month, AMOCO Federal Credit Union hosted a mammogram event with The Rose on Friday, October 10, 2014.
The Rose is a non-profit breast cancer organization that provides: mammography screening, diagnosis, access to treatment and support to all women regardless of their ability to pay; few of the reasons why AMOCO partnered with The Rose. For every three insured women screened, The Rose covers the cost for one uninsured woman.
AMOCO held the event at their Texas City branch. Twenty-two women were screened and extremely grateful for the support AMOCO provided. The women were made comfortable in the AMOCO environment, and they felt it was much better than going to a clinic. Goodies, food and drinks were provided to all the ladies who attended, and of course, everything was PINK!
The day was filled with tears and gratitude when five of the uninsured women screened learned that AMOCO was paying for their screening. This was made possible through pink ribbons sold by AMOCO tellers as well as a monetary donation made by AMOCO.
One out of eight women will develop breast cancer in their lifetime; that is why getting checked is crucial!  Putting health first should be everyone's priority, because prevention and early detection of breast cancer can save your life.  AMOCO's event inspired the women to get tested annually and look forward to next year's event.
AMOCO Federal Credit Union is a member-owned cooperative organization. AMOCO's mission is: To Serve and Satisfy Our Members, and has done just that for more than 77 years. AMOCO strives to provide the best products and services available to its members by offering low loan rates and little to no fees. For more information, please contact Tina Foster at 281-534-5508 or tfoster@amocofcu.org.
Picture: (left to right) Tina Foster and Rachel Selsky hosting The Rose for Breast Cancer Awareness
---