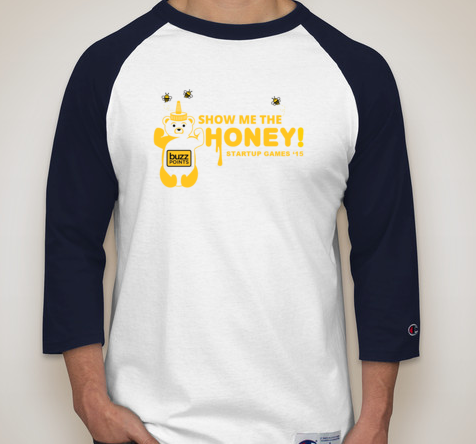 Buzz Points going for gold in the Austin-Local 'Startup Games'
(January 21, 2015) — Walk into the Buzz Points headquarters in Austin, Texas this week and you just might find a stray ping pong ball or red cup rolling around. No, we're not slacking off – we're just practicing for this weekend's Startup Games.
The Startup Games is a competition for local tech companies to get together and show off their skills in everyone's favorite bar games. Games include darts, shuffleboard, ping pong, trivia and more. The event is a fun way for a city's startup community to meet one another, network, and spend an afternoon raising money for charity.
On Saturday, Buzz Points will be raising money on behalf of the Wounded Warrior Project, a charity that supports injured veterans and their families. Around the office, there's been a "buzz" about the games since before the holidays. "I'm looking forward to meeting other local entrepreneurs and having a little friendly competition while displaying the best of the Austin marketplace," said one member of the marketing team.
Perhaps the most competitive element leading up to the event has been the FitRankings. FitRankings are a measurement of a company's overall fitness, tracked by mobile apps and fitness devices. The Austin startup with the fittest employees will be awarded extra points on game day – not that we'll need it. Of the Startup Games participants, Buzz Points has spent a significant amount of time in the #1 spot, but the competition is stiff. Other local companies The Chive, WP Engine, Home Improvement Leads and uShip have not let us get too comfortable, as is evidenced by the smack talking on Twitter.
Come Saturday morning, we feel confident that our beer pong practice sessions, lunch-time walks and super-daunting "Show Me the Honey" t-shirts will have us pumped up and ready to go. We're in it to win it, of course. But above all, we're excited to raise money for Wounded Warriors in a context that is socially and locally Austin.
---