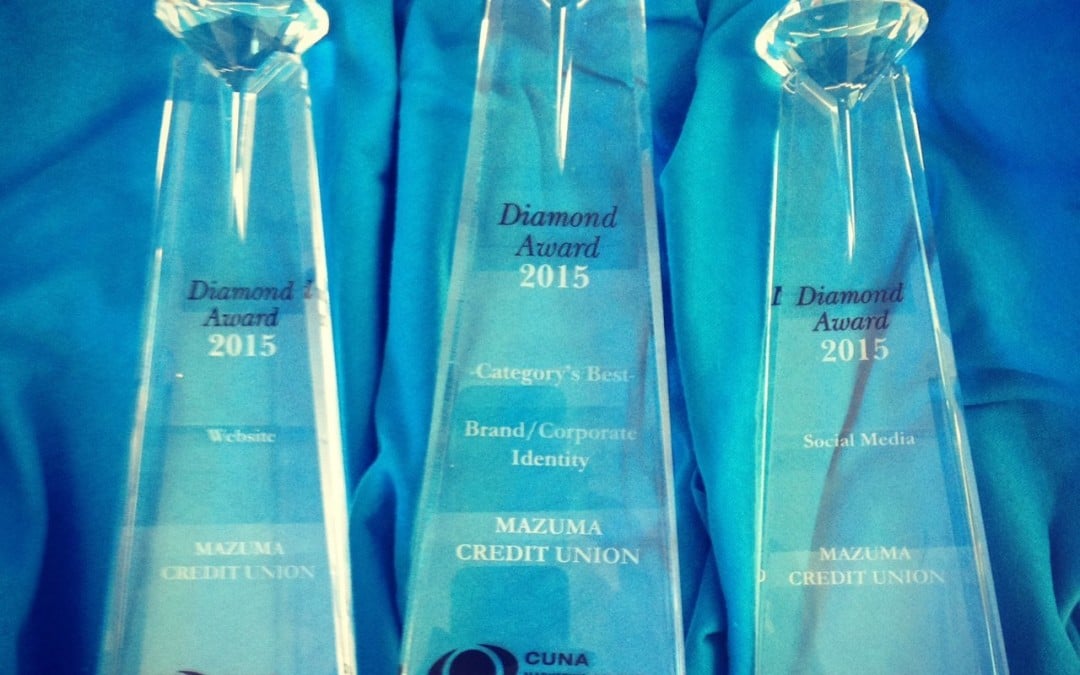 BYM Agency contributes to winning 3 CUNA Diamond Awards
OVERLAND PARK, KS (March 31, 2015) — BYM Agency is pleased to announce that their work for Mazuma Credit Union has resulted in bringing home (3) CUNA Diamond Awards at the national conference in Las Vegas: Best in Category for Brand/Corporate Identity, Best Website (in Asset Group $250M-$499M) and Best Social Media (in Asset Group $250M-$499M).
"We are fortunate to have a close relationship with the Mazuma Brand team, and the BYM team members compliment them nicely," COO Kat Anstine said. "They have a lot of trust in us to lead strategy as well as flex our creative muscles."
The CUNA Diamond Awards Ceremony has been a tradition within the CUNA Marketing and Business Development Council Conference for the last 22 years. The purpose of the Marketing and Business Development Council exists to propel the performance and possibilities of its members and their credit unions.
"Mazuma is a fantastic brand that challenges industry norms and embraces creativity," account & content manager Jeff Birnbaum said. "We've enjoyed rising to that challenge to produce work that is both memorable and effective."
About BYM Agency
BYM Agency, formally known as Beyond Marketing, is the nation's first full-service marketing CUSO. National in scope, we identify trends and share success as part of our cooperative business model. We believe in authenticity and engagement. Our team has an unstoppable drive to develop memorable creative with measurable results. For more information visit www.bymagency.com or @BYMarketing on Twitter.
---