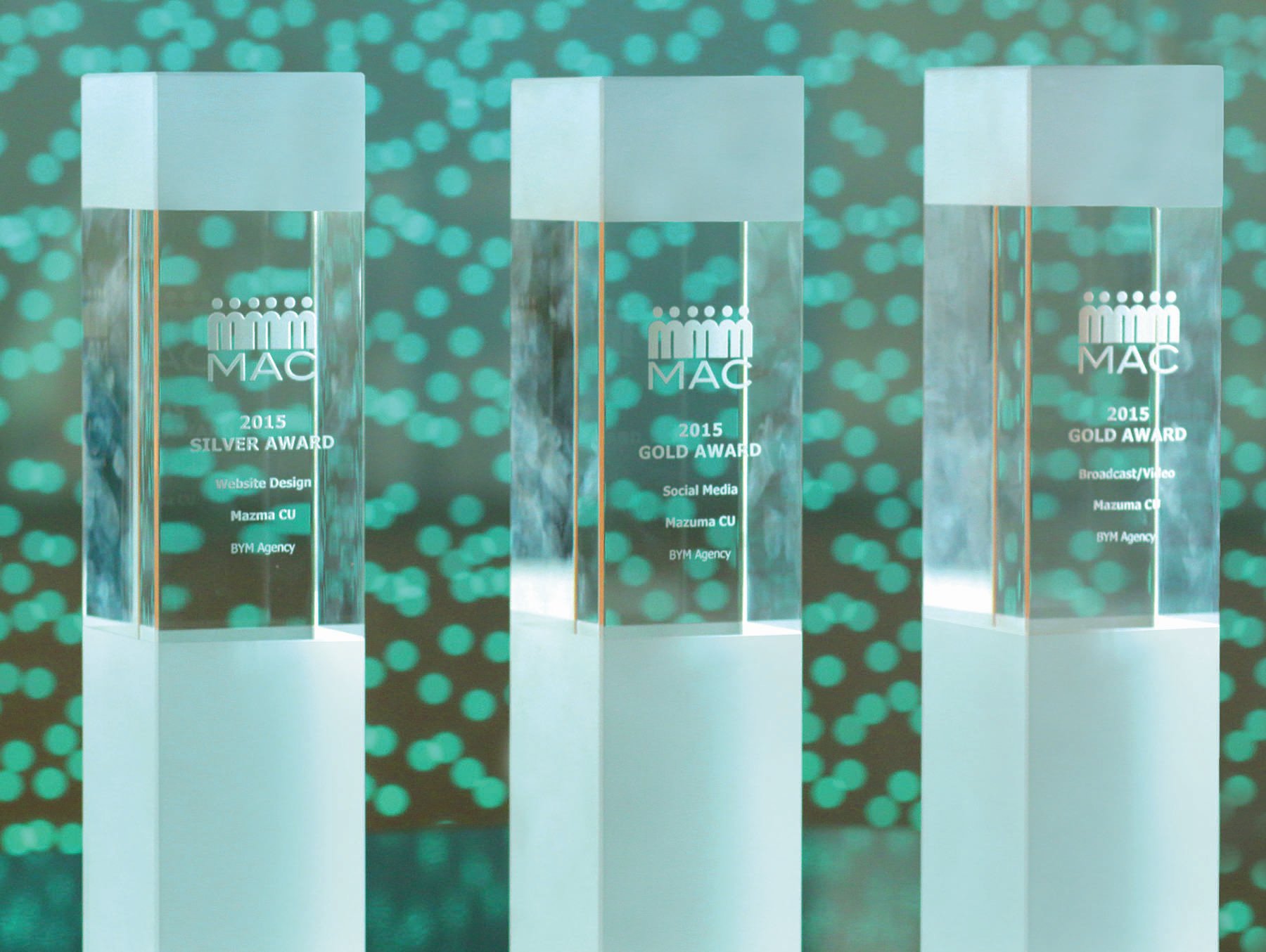 BYM Agency contributes to winning 3 MAC Awards
OVERLAND PARK, KS (June 9, 2015) – BYM Agency is pleased to announce that their work for client Mazuma Credit Union has resulted in bringing home (3) Marketing Association of Credit Unions (MAC) Awards at the national conference in San Francisco: Broadcast/Video (Gold), Social Media (Gold), and Website (Silver).
"We are truly grateful for the recognition," COO Kat Anstine said.  "Every member of this team is passionate and dedicated, so it's great to see it come full circle."
The MAC Awards have been recognizing outstanding marketing achievements since 1986. "MAC is made up of some of the best credit union marketing minds in the country, so it's an honor to be recognized by them," account & content manager Jeff Birnbaum said. "We take a lot of pride in our work, and it's gratifying to see it pay off."
About BYM Agency
BYM Agency, formally known as Beyond Marketing, is the nation's first full-service marketing CUSO.  National in scope, we identify trends and share success as part of our cooperative business model.  We believe in authenticity and engagement. Our team has an unstoppable drive to develop memorable creative with measurable results. For more information visit www.bymagency.com or @BYMarketing on Twitter.
---