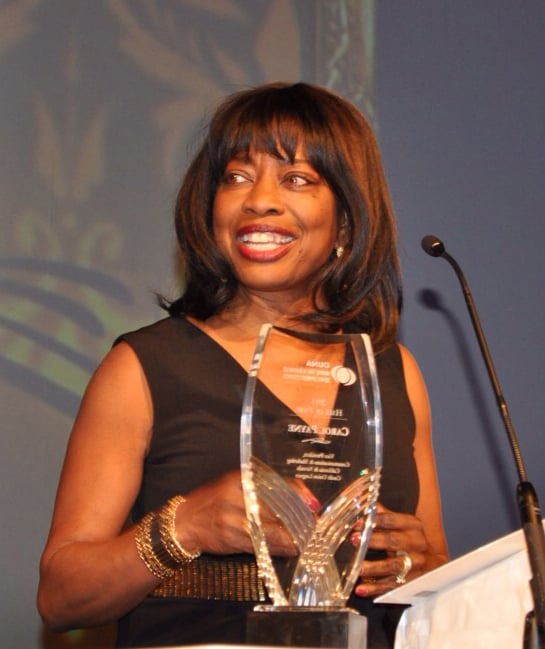 CA, NV Credit Union Leagues' Carol Payne inducted into CUNA Marketing Council Hall Of Fame
Leagues VP of Communications and Marketing Honored For Numerous Achievements
ONTARIO, CA (March 31, 2015) — Carol Payne, vice president of communications and marketing for the California and Nevada Credit Union Leagues, was inducted into the CUNA Marketing and Business Development Council's Hall of Fame during its annual conference held March 25-28, 2015 in Las Vegas, NV.
The Hall of Fame is the Council's most prestigious honor, recognizing marketing professionals who have demonstrated long-term excellence and a lifelong commitment to the credit union industry.
"I am so very proud of Carol and all of her accomplishments. Her countless contributions have not only made the Leagues better, but also the entire credit union community," said Leagues President and CEO Diana Dykstra.
"Carol's passion for credit unions, along with her leadership, creativity, and successful career, has made a tremendous impact with the people, projects, and communities she has touched," said Michelle Hunter, chairman of the Marketing and Business Development Council and senior vice president at Credit Union of Southern California in Anaheim Hills, CA, in her presentation of the award.
Payne's extensive background in strategic marketing, business operations, journalism, strategic management, technical editing, design analysis concepts and photography, and leadership of cross-functional teams spans nearly more than 20 years.
Since joining the Leagues in 1989, her efforts and expertise have directly contributed to the organization's success as the premier state trade association in the United States. Payne currently oversees the Leagues' marketing, communications, and publications, as well as manages the corporate brand. She has won countless awards. Under her leadership, the Leagues has received more than 80 national, international, and industry awards including the Dalton Pen Writing Award, the Communicators Awards, Apex Awards, and the American Society of Association Executives Awards.
Additionally, Payne was instrumental in launching several League business initiatives, including the branding campaign—Credit Unions: For People not Profit, and Image Arc Marketing Solutions, a successful, wholly-owned business unit of the Leagues.
Payne has served on the CUNA Marketing and Business Development Council for more than 10 years, including serving more than six years on its executive committee. She's been involved in several other organizations, including the American Society of Association Executives, International Association of Business Communicators, California Black Chamber, African-American Coalition, and World Council of Credit Union's Global Women's Leadership Network.
About the California and Nevada Credit Union Leagues: With headquarters in Ontario, CA, the Leagues is the trade association representing the interests of more than 360 credit unions in California and Nevada, and their 10 million members. For more information, go to www.ccul.org.
---