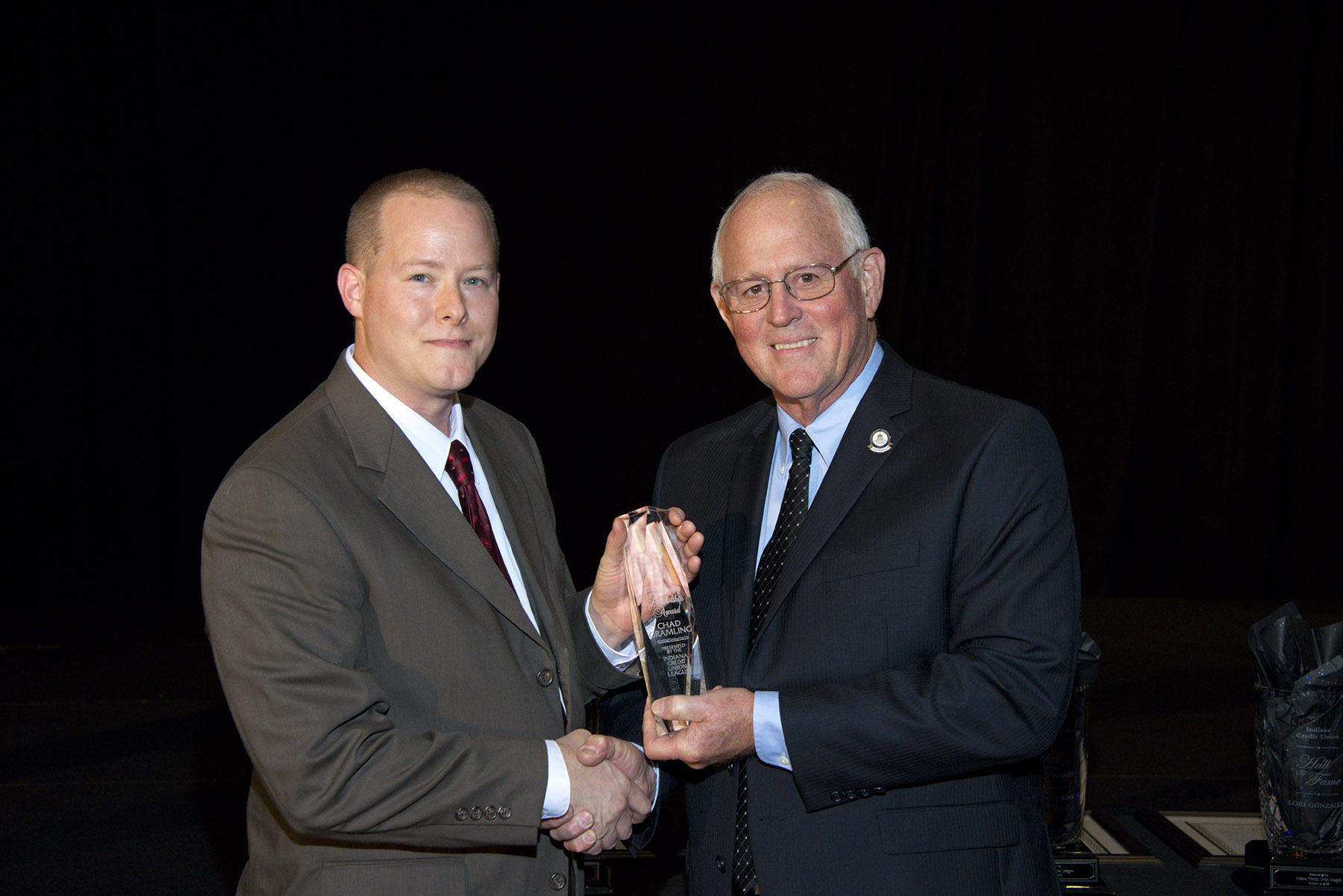 Chad Gramling of Three Rivers Federal Credit Union honored as emerging credit union leader
INDIANAPOLIS, IN (November 12, 2014) — Chad Gramling of Three Rivers Federal Credit Union in Fort Wayne is a recipient of the 2014 Emerging Leadership Award from the Indiana Credit Union League.
Gramling is Marketing Insight Manager at Three Rivers FCU. His career with the credit union began in the marketing area. He blogs for the credit union and his path to his current position has included work in a number of areas including process automation, onboarding, relationship development, technology and much more. Gramling was an inaugural member of the League's ignite initiative and his group's Drive-Up Savings project was implemented at credit unions around the United States. He is a current member of the League's Emerging Leadership Advisory Group.
The Emerging Leadership Award was developed in order to recognize the next generation of credit union leaders in Indiana for their accomplishments and for their potential to be an Indiana credit union leader in the future. Gramling was honored October 17 during the Chairman's Awards Banquet, a special event during the Indiana Credit Union League's annual convention.
Photo caption: Gramling (left) receives his award from League Chairman Dave Fleming of Union Baptist Church FCU.
The Indiana Credit Union League is the statewide trade association for credit unions in Indiana. Those credit unions serve more than 2 million Hoosiers. 
---