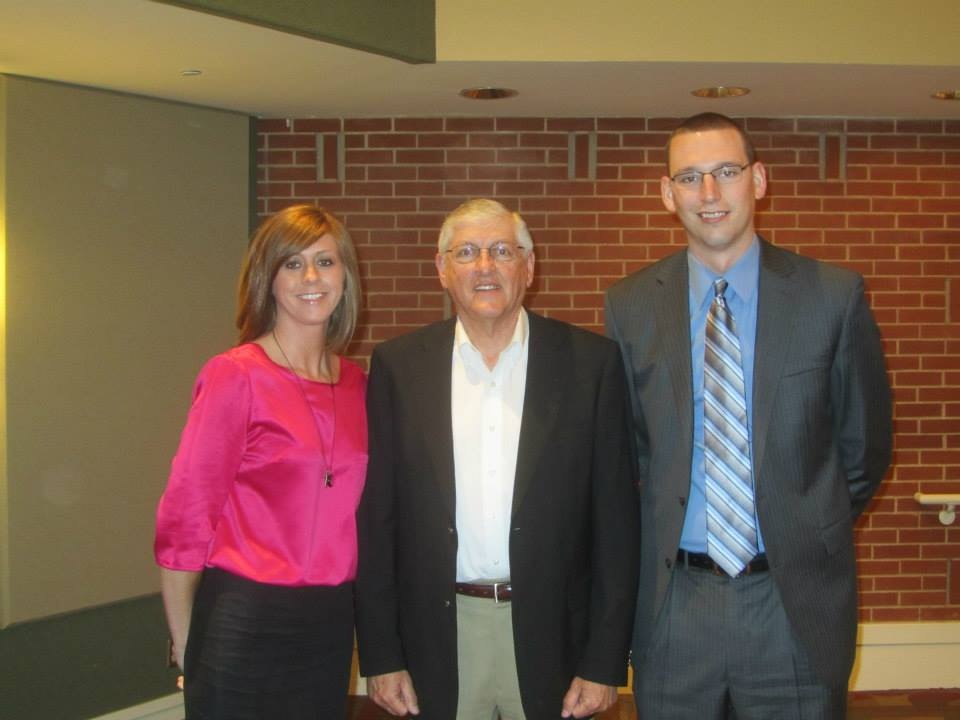 Champion Credit Union Announces Graduates from the Southeast CUNA Management School
(June 26, 2013) Champion Credit Union's Jake Robinson, Vice President of Operations, and Noralynn Grindstaff, Marketing and Communications Manager, graduated from the Southeast CUNA Management School.  Twenty-two credit union professionals completed the program after being guided by dedicated program facilitators and mentors from the University of Georgia and the credit union industry.  The three-year school was held at the Georgia Center on the University of Georgia campus in Athens, Georgia.

During the three years of the school, participants focus on coursework that helps develop their operational, managerial, and leadership abilities.  The curriculum addresses not only management and leadership topics, but also financial analysis.  Through the program, each student is required to complete a case study of their credit union, including a five-year financial analysis as well as a research paper and presentation with groups of other credit union professionals.  The program provides a well-rounded curriculum and experiential opportunities for professional and personal growth, challenging each participant to achieve their highest potential by engaging them in learning activities that stimulate critical thinking and increase confidence.
"The in-depth learning, both about your credit union and yourself as a leader, paired with the relationships you build with your classmates, make it the most valuable experience I have been lucky enough to be a part of," says Grindstaff.  "Learning in an environment where you are surrounded by other high-potential members of the credit union movement gives you such insight to yourself and what you can contribute to your own credit union."
About Champion Credit Union
Local since 1932, Champion Credit Union is a community-chartered financial cooperative that serves the residents of Haywood, Buncombe, Henderson, Graham, Swain, Jackson, and Madison Counties. 
Champion Credit Union, with more than 23,000 members and over $185 million in assets, operates from offices in Haywood and Buncombe Counties in Western North Carolina.  For more information on Champion Credit Union, visit www.championcu.com.
---