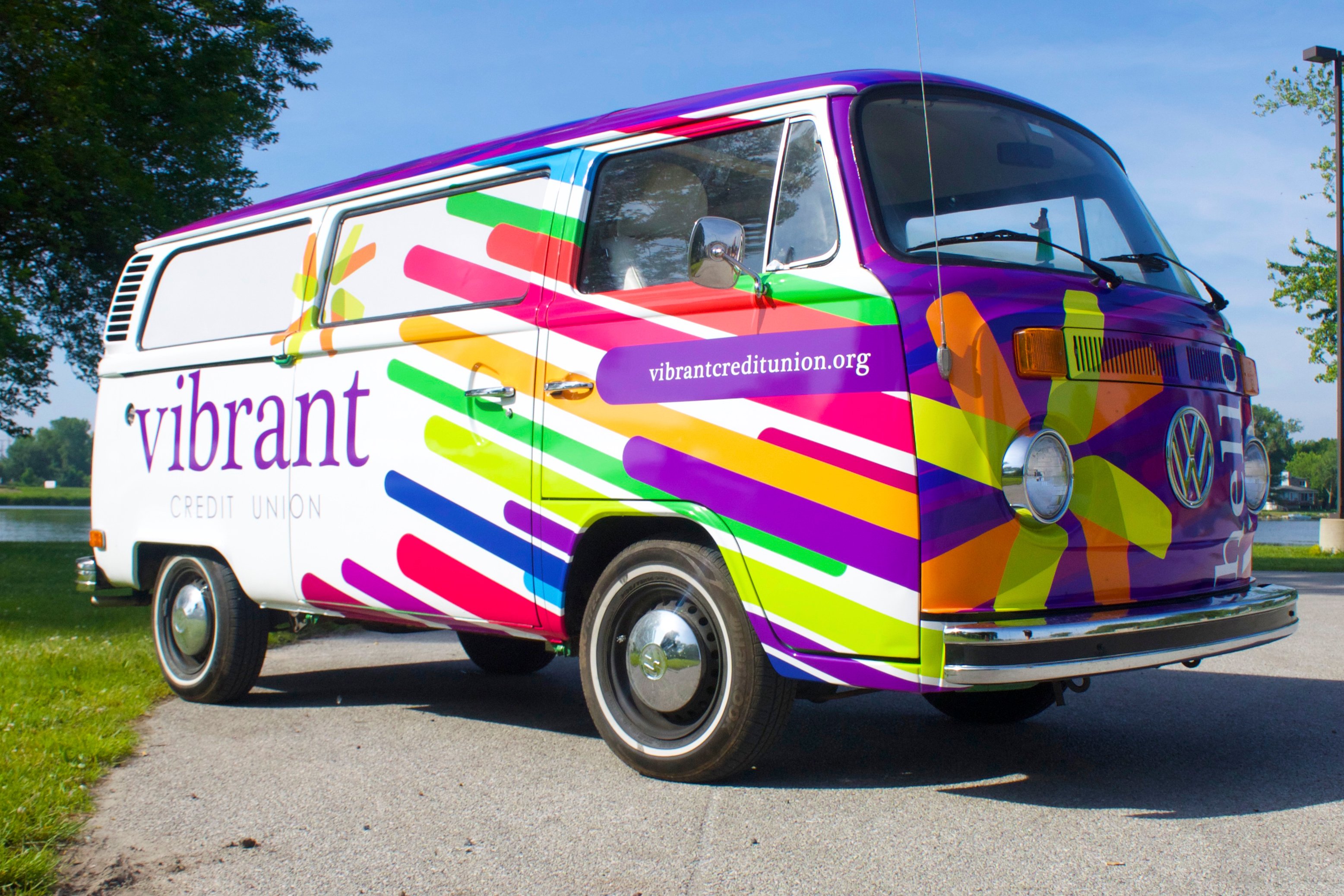 Chill out with free ice cream
(June 9, 2015) — Whoever heard of a credit union that hands out FREE ice cream? That's all about to change.
Vibrant Credit Union knows everybody has a sweet tooth. Keep an eye out, this summer Vibrant's new ice cream truck will be hitting the pavement and making stops throughout the community.
Vibrant is all about staying connected with community members. Sometimes that means giving out free ferris wheel rides at the local ball diamond, offering free shred days, or in this case, handing out free ice cream. It's banking reimagined.
Ice cream lovers can track where the truck will be by using Vibrant's Twitter account.  Vibrant encourages the public to reach out to book the ice cream truck for for community and charitable events.
"We're all about banking that deposits into the community." said Matt McCombs, President and CEO. "We believe in being a vibrant part of that community."
Vibrant is growing strong, opening three new branches in 2015, and anticipates opening two to three more locations each year for the foreseeable future.
Vibrant serves the entire Quad City, Clinton, Geneseo and surrounding communities in Iowa and Illinois. Current locations include Bettendorf, Clinton, Davenport, East Moline, Geneseo, Milan and Moline. Anyone who lives or works within the local community or surrounding areas of any Vibrant branch is eligible to bank with Vibrant.
With assets exceeding $500 million dollars, Vibrant offers everything from savings and checking accounts to low rate mortgage, auto loans and home equity programs. Business services are also available including, checking, business credit cards, merchant card services and more.
For more Vibrant information or all things ice cream contact Vibrant at 309-796-7500 or toll free at 1-800-323-5109.
---