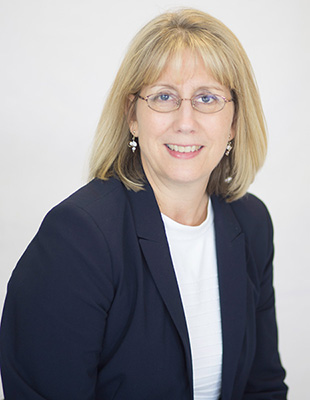 Cindy Swigert Elected to Credit Union National Association HR/TD Council
ST. JOSEPH, MI (June 4, 2013) United Federal Credit Union (UFCU) Chief Human Resources Officer Cindy Swigert has been elected as Secretary by the CUNA Human Resources/Training and Development (HR/TD) Council Executive Committee. The Executive Committee develops and guides the philosophy and overall direction of the Council, its programs, and resources.
For the past year, Swigert served as Council Director and vice-chair of the Conference Committee for the CUNA HR/TD Council. As an ongoing supporter of CUNA Councils, UFCU was a sponsor of the 2013 CUNA HR/TD conference in Anaheim, Calif. where Swigert's duties included recruiting speakers and assisting in organizing the agenda for the conference.
Following the conference Swigert was elected as Secretary by the CUNA HR/TD Council and will serve as Vice-Chair of the Education and Resources Committee. This committee helps to generate valuable and timely educational opportunities and resources for the professional advancement of Council members, including webinars, white papers, and virtual-roundtables. Swigert has been a member of the CUNA HR/TD Council since 1999.
The CUNA HR/TD Council connects nearly 750 resource and training professionals in the credit union industry across the country who network to share ideas regarding employee development, successful recruiting techniques, succession planning, compensation issues, employment regulations, and health care reform. Credit unions of all sizes are represented on the Council, and its geographic and demographic diversity allows its members to share resources, information, advice, and answers.
About UFCU
United Federal Credit Union has served its Members since 1949 by helping them to build a sound financial future. UFCU consists of more than 118,000 Member/owners worldwide, and manages assets in excess of $1.5 billion. Its corporate offices and main branch are located in St. Joseph, Mich., with additional branches in Arkansas, Indiana, Michigan, North Carolina, Nevada, and Ohio. UFCU has been named the Michigan Credit Union League Outstanding Credit Union of the Year 2013.
---