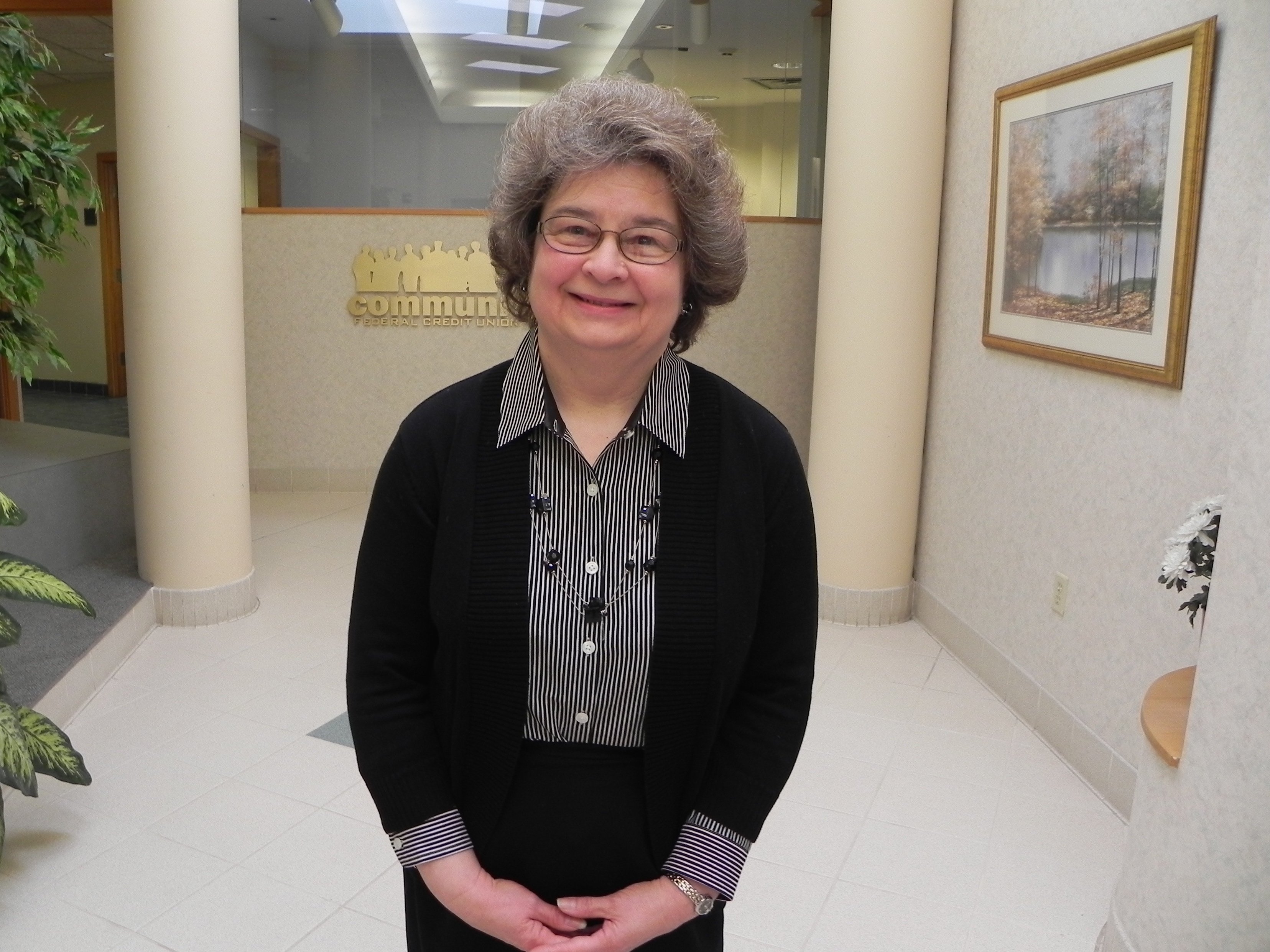 Community Resource Federal Credit Union's President/CEO will retire in March
LATHAM, NY (January 8, 2015) — After 26 years, Community Resource Federal Credit Union's President/CEO, Elizabeth (Betsy) Kindlon will retire on March 31, 2015.
Betsy began her employment in October 1984 when the Credit Union was housed in free space at National Grid on Broadway in Albany, New York. Then known as "Niagara Mohawk Employees Federal Credit Union," the Credit Union had only two other full-time employees and it was a non-cash operation. Under Betsy's leadership, the Credit Union changed its name, purchased a building, and moved off-site to Latham in 1996. Betsy spearheaded the Credit Union's conversion to a community charter in 2000. She has also maintained a fervent commitment to community involvement by developing the Community Resource Employee Charity Committee and allowing employees to take up three paid days off per year to volunteer for Community Resource's partner non-profits.
"I am proud that we have made a positive impact in our community by donating money and volunteering our time to help those in need," said Betsy Kindlon, Community Resource's President/CEO. "And, I am proud of the role that the Credit Union has had in improving people's lives by saving them money," she added.
Betsy has been a member of the Capital Chapter Council of the New York Credit Union Association since 1996 and has served on several committees. She previously served as Chapter President where she was instrumental in improving attendance by hosting dual chapter events and offering meaningful topics of interest.
Betsy is a life-long Albany County resident having attended Our Lady of Angels Roman Catholic School and Academy of the Holy Names. She graduated with a B.A. in Math from The College of Saint Rose. Betsy started her career as a bookkeeper for Meagher's Florist on Western Avenue in Albany. CapCom Federal Credit Union hired her in July 1976 where she held various positions in lending, member service, marketing, and business development. She was Vice President of Administration when she left there to become President/CEO of Community Resource Federal Credit Union in 1984.
In her retirement, Betsy plans to travel with her husband, Dan of 42 years. She is a patron of MacHaydn Theatre in Chatham, NY, Glimmerglass Festival in Cooperstown, NY, and the Weston Playhouse and Dorset Theatre Festival in Vermont. Betsy is an avid crafter and will continue to work with the Community Resource Employee Charity Committee on their volunteer events. Betsy also plans to spend time volunteering with local non-profits and continuing in her position on the Finance Committee of Christ the King Roman Catholic Church in Albany, NY, where she is also a Lector and Eucharistic Minister.
Community Resource Federal Credit Union is a community credit union serving those who live, work, worship, or attend school in Albany County and their families. Community Resource provides friendly service, outstanding rates, and low fees on a full range of financial products. Community Resource has $75 million in assets and 7,000 members.
---