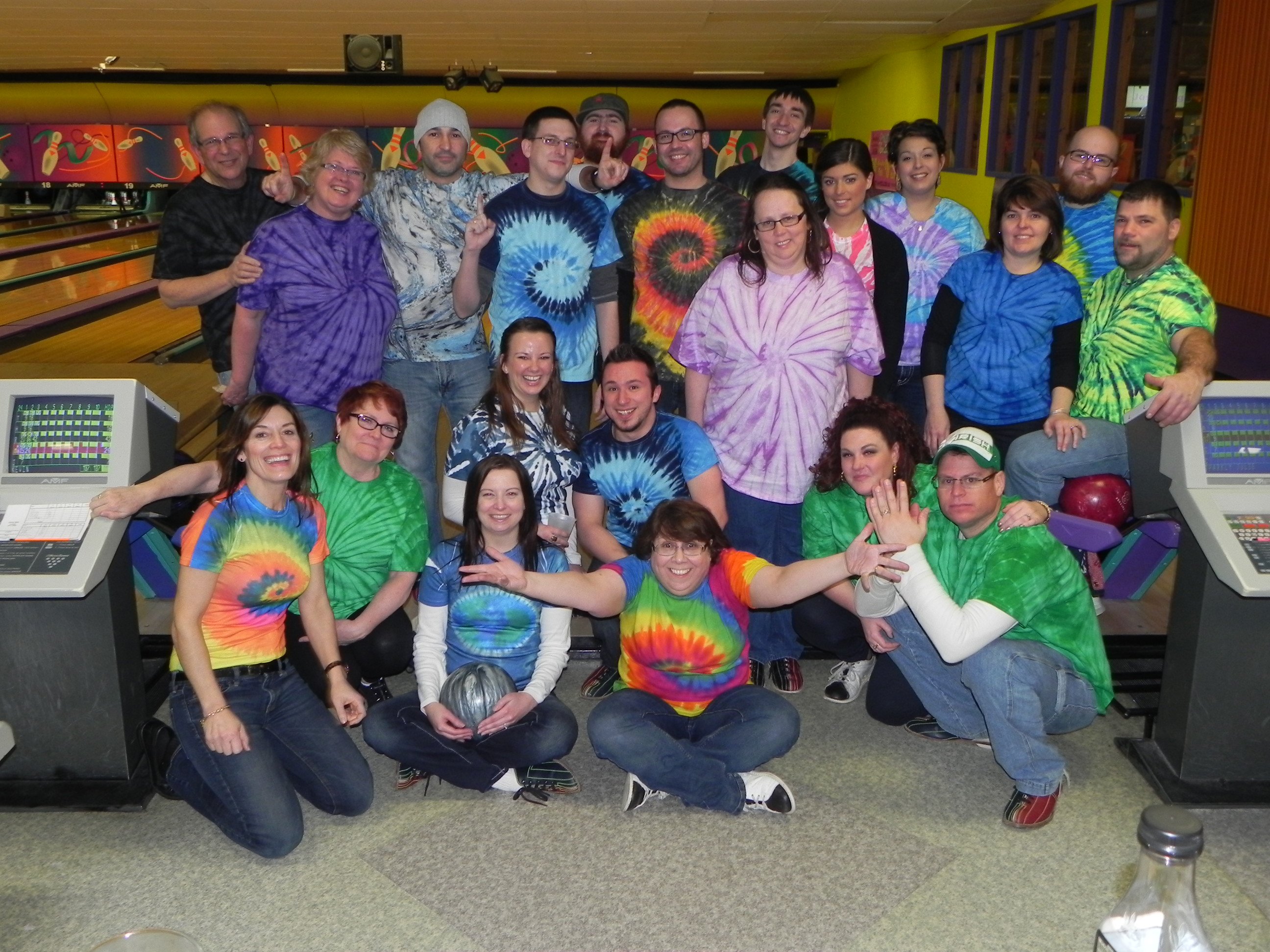 Community Resource's Tye Dye Commandos raise $3,000 for Capital District Community Gardens
TROY, NY (January 29, 2014) —   For the tenth consecutive year, Community Resource Federal Credit Union's employees and their friends and family members bowled in Capital District Community Gardens 18th Annual Garden Bowl.  The event was held on Saturday, January 25 at Uncle Sam's Lanes in Troy.  Community Resource's "Tye Dye Commandos" team of 19 bowlers raised $3,000 to support Capital District Community Gardens and earned them the top team fundraising award. Community Resource's Financial Services Associate, Ryan Yanni, won the top fundraising award with $670 and Director of Marketing, Wendy Meola, won second highest fundraising award with $360. 116 people participated in the Garden Bowl that raised a record $18,500.
"My co-workers are great people. They enjoy participating in this event together and they worked hard to raise a lot of money for Capital District Community Gardens," said Ryan Yanni, a Community Resource Financial Services Associate and the Tye Dye Commandos Team Leader.
Community Resource Federal Credit Union is a community credit union serving those who live, work, worship, or attend school in Albany County and their families.  Community Resource provides friendly service, outstanding rates, and low fees on a full range of financial products.  Community Resource has $70 million in assets and 6,500 members.
---