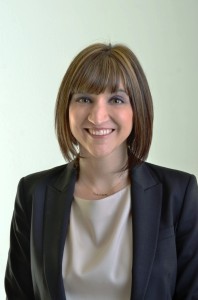 Connecticut League announces Jill Nowacki as new President/CEO
MERIDEN, CT (November 5, 2013) — The Credit Union League of Connecticut's Board of Directors has appointed Jill Nowacki as the new President and CEO of the League. Nowacki joins the League after working in credit unions for over 10 years. Her multidimensional experience in the credit union industry will ensure the League's continued success supporting Connecticut's credit unions from the teller counter to Capitol Hill.
Nowacki started in communications and marketing at the Montana Credit Union Network. Her success led her to Washington D.C. working for CUNA as Executive Director of Credit Union House where she doubled annual contributors and revenue by her second year. Wanting to get ground level business experience, she worked as VP-Development at Maps Credit Union in Salem, Oregon and as the Executive Director of the Maps Community Foundation.
When asked about her desire to work for the Connecticut League, she responded "I love that I get to be part of an organization with a sole purpose that is essentially helping others be successful. That feels like a perfect fit to me." She also referenced her commitment to philanthropy and giving as a reason for wanting the position, "the incredible progress made in Connecticut with reality fairs is inspiring. This level of commitment to community outreach and education makes me confident I would be a good cultural fit with Connecticut's credit unions."
Michael Hinchey, who chaired the search committee, stated "We are thrilled to have Jill as our new President and CEO. Our nationwide search led us to a candidate with high energy, exceptional skills and a passion for supporting credit unions and their members. Under her leadership we believe the Connecticut Credit Union League will remain a valuable resource for Connecticut credit unions for many years. We have great confidence that Jill will continue to produce outstanding service to our members as well as guiding the League and the Connecticut credit union community to new heights and a successful future."
---