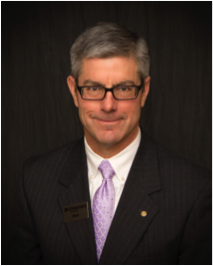 Consumers Credit Union names Glen Kellam CFS* Registered Representative
KALAMAZOO, MI (March 31, 2015) — Consumers Credit Union announces the addition of Glen Kellam to the position of CFS* Registered Representative.
Kellam has many years of experience working in the field of financial services, starting with positions at First of America Bank and Fifth Third Bank. Most recently he has worked as an independent investment advisor representative with Plan 4 Financial Design in Kalamazoo.
Kellam will enhance and help expand the range of financial education, financial planning, and financial services that Consumers Credit Union offers to its members and the community. He graduated from the University of Utah with a Bachelor of Science in Economics and earned an MBA at Michigan State University.
---