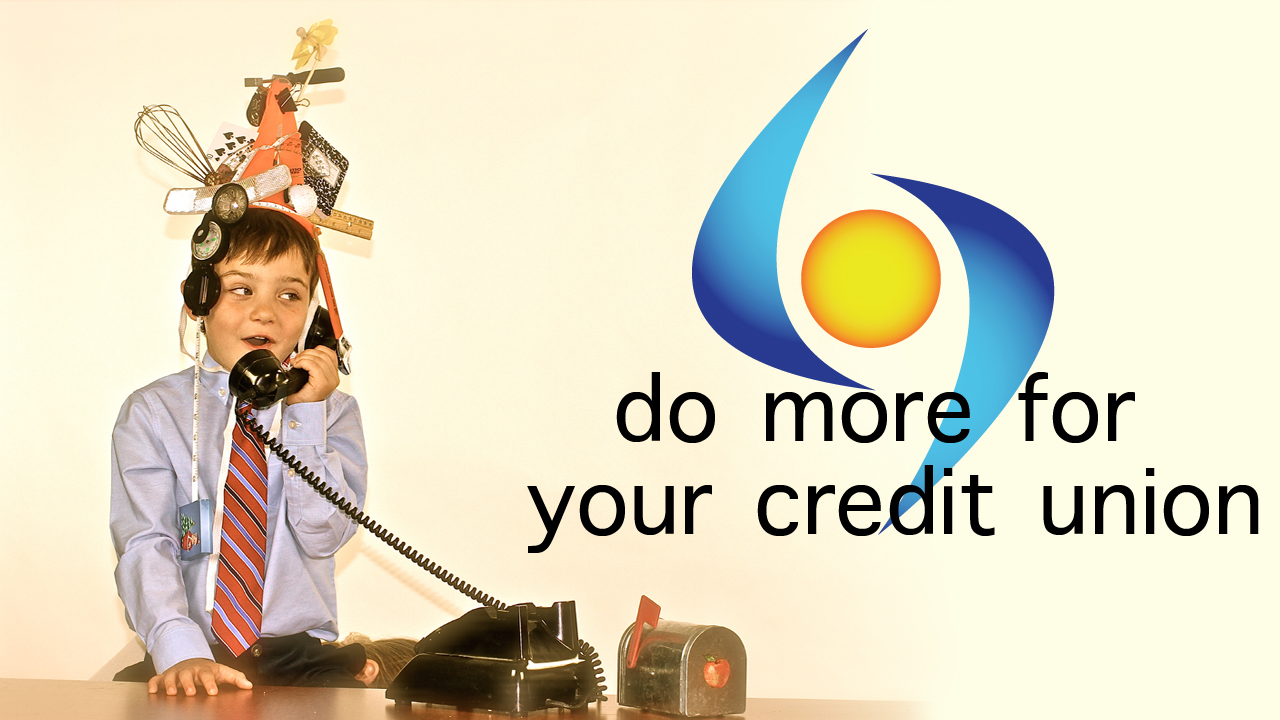 Corporate Central Credit Union Launches New Brand Awareness Campaign
MUSKEGO, WI (September 13, 2013) — Corporate Central Credit Union introduced phase one of a brand awareness campaign this week that's sure to get some credit union executives talking. A new video posted on YouTube, "Corporate Central Helps You Do More For Your Credit Union Members"
http://youtu.be/-MDZKz_Gb84 explains what Corporate Central is striving for in their day-to-day operations and illustrates the passion of the management, staff and members as they live by the credit union philosophy of people helping people.
President & CEO, Robert W. Fouch said about their approach, "We're not striving for excessiveness. We're not striving to be the biggest and the baddest – whatever that conjures up in anybody's mind. All we're trying to do is make sure that we're meeting the needs of our members."
The thumbnail icon that appears at the head of the new YouTube video features a depiction of young Bob Fouch, working diligently, managing a lot at once. He wears a homemade hat with all kinds of work-related tools and utensils strapped to him – to help him do more – a kind of utilitarian, be-prepared for anything cap.
This Young Bob mascot gives life and spirit to the brand and reflects the passion, profundity, care and caution of the President/CEO and his staff.
"As natural person credit unions consider the culture fit of their credit union with Corporate Central Credit Union, we hope they view this video to get a sense of who we are and how passionate we feel about serving member needs," said Fouch.
"Even if credit union executives don't decide to consider us for their service needs, we hope the sentiment expressed in this video captures the spirit of the movement and rouses their hearts."
Corporate Central Financial Strategist, John Wallhauser emphasized the philosophy that inspires the whole team, "The members are the substance of this corporate."
About Corporate Central Credit Union
Corporate Central Credit Union is a federally insured financial cooperative that is strongly committed to serving the needs of our members. Built on the values of commitment to service, fiscal responsibility, and respect for the individual, Corporate Central Credit Union adheres to the highest standards of integrity, professional ethics, cooperation and teamwork. A strong focus on maintaining quality partnerships enables Corporate Central Credit Union to remain firmly rooted in the tradition of people helping people. In addition, by partnering with leading service providers, Corporate Central Credit Union is able to offer innovative correspondent products, investment services, and lending programs to our members. To learn more, visit www.corpcu.com or call (800) 242-4747.
---