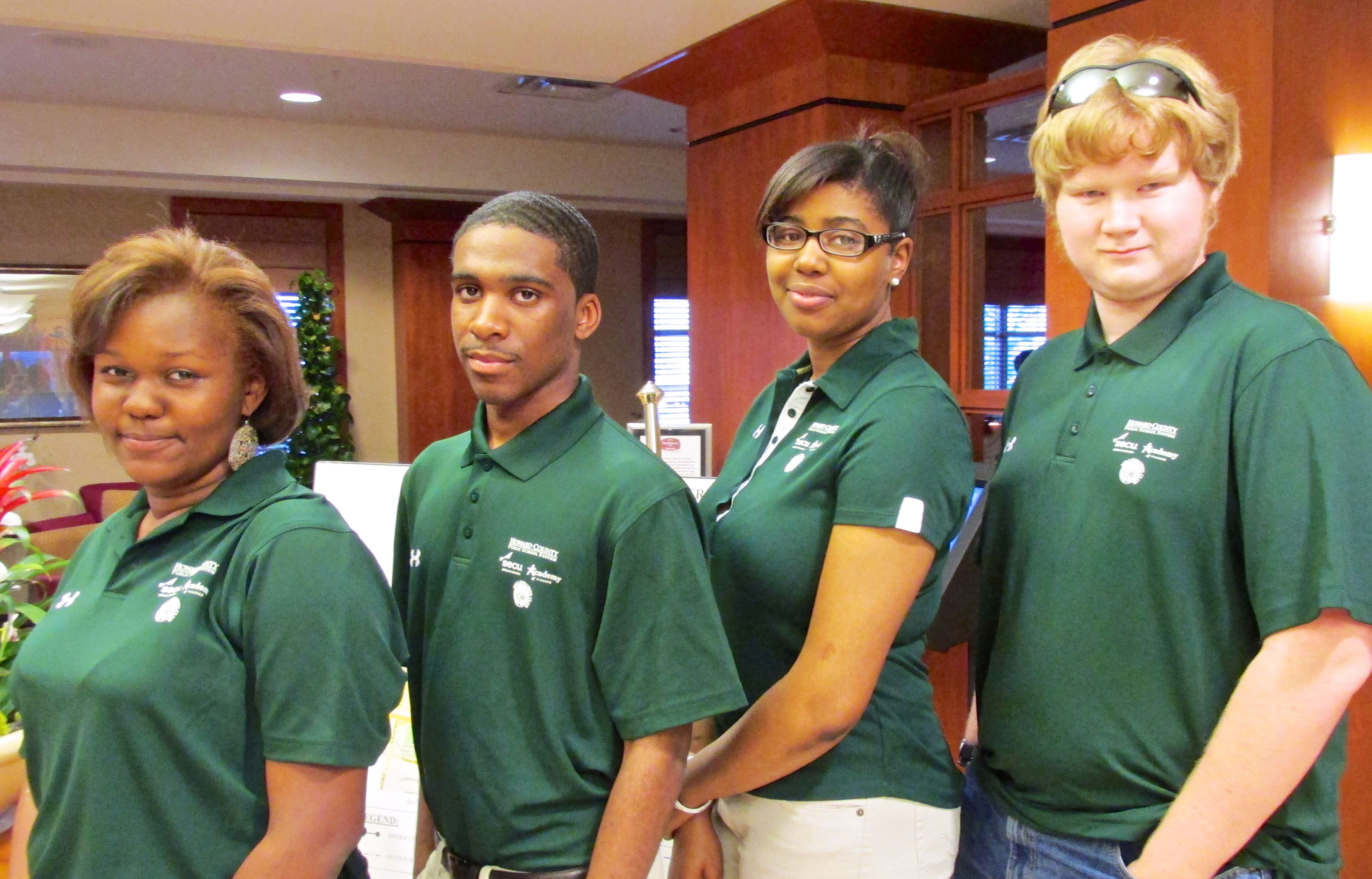 Credit Union Foundation of MD & DC's "Millionaire's Club" Team Takes Top State Title in Personal Finance Challenge
GLENELG, MD (July 31, 2013) — The Credit Union Foundation of MD & DC's "Millionaire's Club" Team from the Applications and Research Laboratory (ARL), the centralized Academy of Finance (AOF) facility for the Howard County Public School System, won first place in the Maryland Council on Economic Education Personal Finance Challenge™ State Competition on April 11. Each team member was awarded $500 and an all expense paid trip to the national competition held in St Louis where the four-member team placed sixth nationwide.
The winning team contestants were all members of the SECU of Maryland-sponsored Millionaire's Club at ARL.
The AOF team competed with 27 teams from across the state in a three-round competition. The two teams with the highest scores then competed for the state title in a fast-paced "Quiz Bowl" round.  The competition was held at Towson University.
The Millionaire's Club is a high school level personal financial education program sponsored by the Credit Union Foundation of MD & DC and several credit unions and donors including Andrews FCU, Educational Systems FCU, First Financial FCU, Howard County Education FCU, Mid-Atlantic FCU, Montgomery County EFCU, None Suffer Lack FCU, SECU, and Enterprise Car Sales.
High schools in Baltimore, Charles, Howard, Montgomery, and Prince George's Counties host Millionaire's Clubs.  For more information, visit www.cufound.org/literacy.htm
---